Round two of the REVO ACU British Motocross Championship kicked off yesterday just outside of Norwich, at the Cadders Hill motocross track in Lyng. With his teammate Wilson Todd sitting out this race recovering from arm pump surgery, all eyes were on Taylor Hammal on the green KX250 this weekend. The day started off strong, with a 3rd position in qualifying after putting in some fast laps. 
Race one would see a top 6 start from the young 575, and was able to make his way through to third by about halfway through the race. Hammal wasn't quite able to catch 2nd place but finished a comfortable 10 seconds ahead of 4th.
Race two would see a better start and great racing from Hammal, but a few mistakes on a tricky to pass track with changing weather conditions would see a few falls, missing out on a better finish in the second race. However consistency over the day would reward him with a 2nd overall, as his first ACU British Motocross Championship podium. Taylor Hammal has now also moved up into 2nd overall in the points championship, behind Conrad Mewse.
The next round of the REVO ACU British Motocross Championship will be on the 6th June at Canada Heights.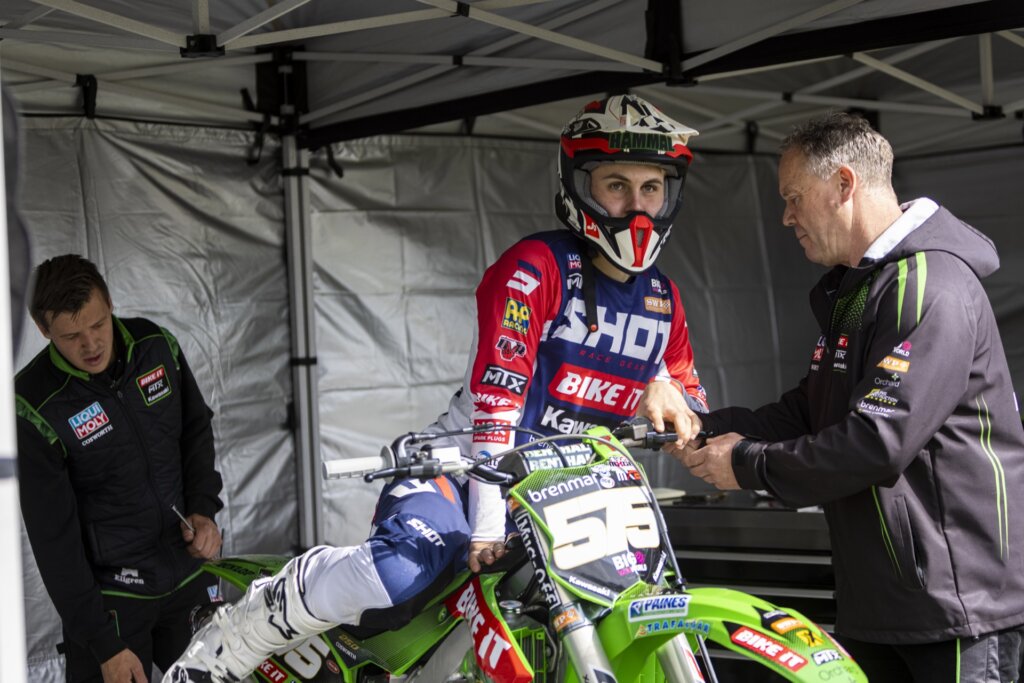 Steve Dixon – Manager 
"First off it was good to see crowds back at motocross, it was good to have the atmosphere back. It was a shame to not have Wilson riding because of his arm pump surgery, but it was great to take Taylor to his first ACU British Motocross Championship podium. I think in the first race he rode a little conservative and could have pushed for second. In the second race, it was clear to see his fitness and speed was there to push for second again, but a few mistakes cost him. I'm happy with his consistency over the first two rounds, which is vitally important over a series. He's sitting in 2nd overall in the championship by round two, which is more than we would have hoped for at this stage. We have a quick turnaround now getting the bikes ready for Russia, and then Canada Heights which is a great club and course, the crowd there should be great."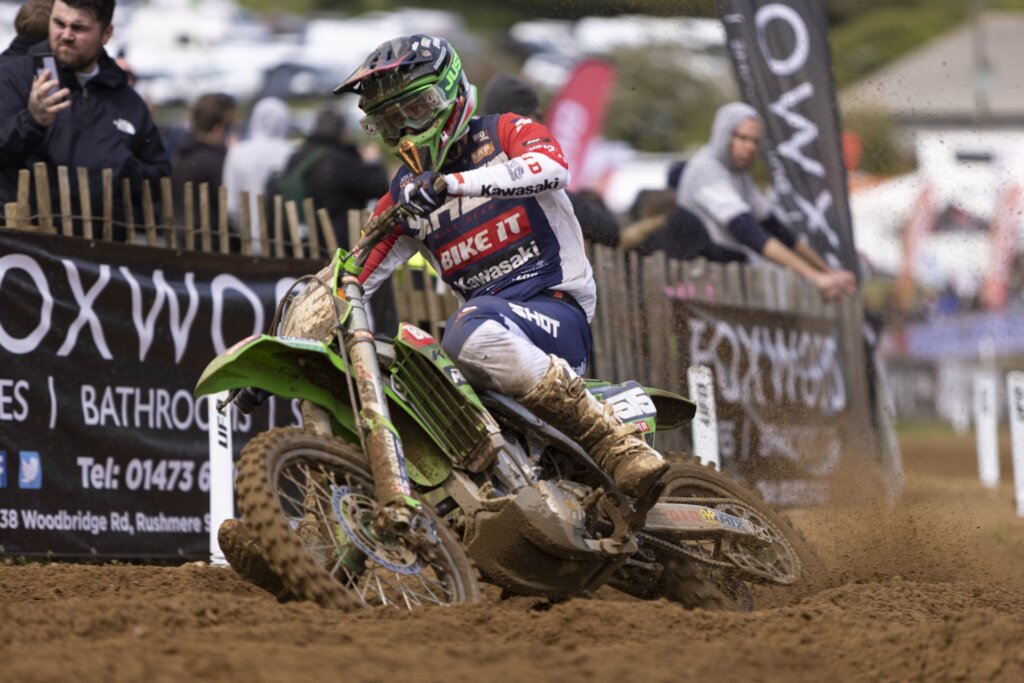 Taylor Hammal
"All in all wasn't my best of days but I managed it well. If that's a bad day then I'm happy to still get on the podium for a second overall. Qualifying was a good position in 3rd. The first race didn't ride like myself at all, I felt very flat and no aggression but managed to still get 3rd. So to be disappointed with that is good in a way. The second race rode a lot better but was too eager to pass on a track that was difficult to pass on. Got up on the back of 2nd and dropped it. Then another crash ended up 5th but was much happier as I was putting in some good times. For a day that was up and down to come away with a 2nd overall was really good so was pleased with the results. Need to start closing that gap out on track to 1st, just need to get out the gate and try to give it my all to hang in there with Conrad. The 2021 Kawasaki KX250 is proving such a good bike. Big thanks to all the team and sponsors that are involved"