Round four of the Bennetts British Superbike Championship took the RAF Regular & Reserve Kawasaki team to Thruxton, Hampshire and it proved to be a great meeting for Ryan Vickers as he took career best finishes of fourth in two of the three races. There was further joy for team-mate Lewis Rollo as he notched up fifth and sixth in the two Pirelli National Superstock Championship races.
The weekend started with damp weather on Friday but after successfully advancing from the first part of BSB qualifying on Saturday, 21-year old Vickers truly excelled in the main Q2 session where he posted the third quickest lap. However, a maiden front row position was taken away when the Thetford rider was given a three place grid penalty due to an infringement on Friday.
Nevertheless, he still started Saturday's 15-lap race from sixth on the grid although the safety car was quickly deployed after a first lap crash mid-pack. When the race resumed, Ryan was pushed back to eighth but the longer the race went on, the quicker he got and he continually moved forward – and although the race was stopped a lap before the end due to a crash involving Glenn Irwin, he finished in fourth place for his best ever result in BSB.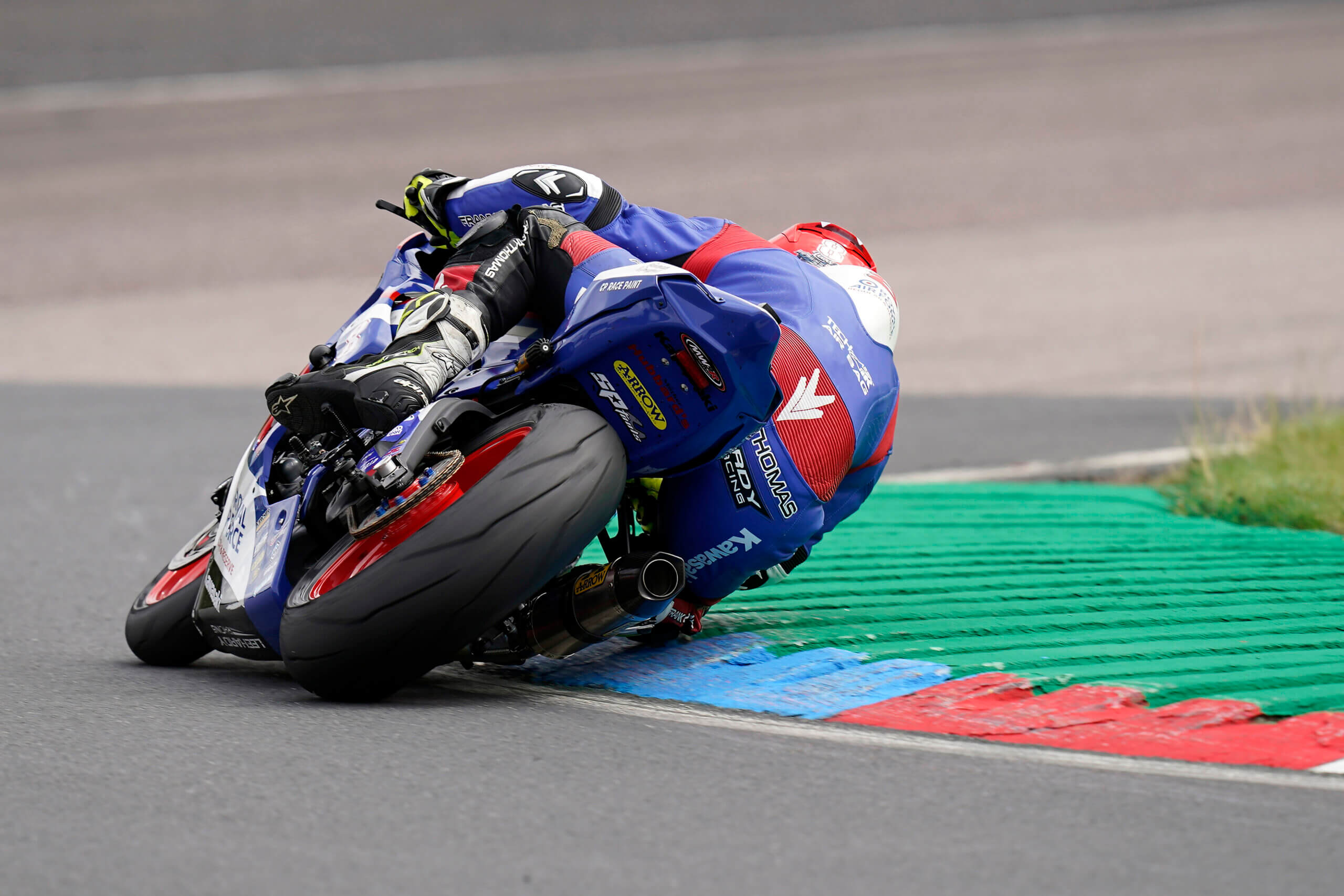 Sunday's first race, held over the longer distance of 20 laps, saw Ryan again start from sixth but he was immediately in the thick of the action and disputing the podium positions. A long lap penalty saw him drop back to fifth but he quickly regrouped and he took over second on the 17th lap. He was still in third on the final lap and looking good for his maiden BSB podium but his race cruelly ended when he slid off at Campbell with just half a lap to go.
He bounced back for the final race which saw wet conditions and, opting for a wet front tyre and an intermediate rear, he took it steadily initially before advancing forward. Indeed, he was regularly one of the quickest riders on track and although he just missed out on a podium, he recorded another fourth place finish to conclude an excellent weekend.
For team-mate Rollo, a lack of set-up time resulted in 18th during Saturday's Superstock qualifying session but a good start from the sixth row enabled him to gain five places on the opening lap. Steady progression was made over the next few laps and a strong side saw him part of a seven-rider battle for third, eventually finishing the 15 laps in an excellent sixth.
Starting Sunday's 14-lap encounter from the more advanced position of tenth, the East Lothian rider made a brilliant start and was up to third at the end of the opening lap. He slipped back to fourth a lap later and this became fifth at half race distance which was ultimately where he finished but 1.038s adrift of race winner Alex Olsen showed what a good ride it'd been.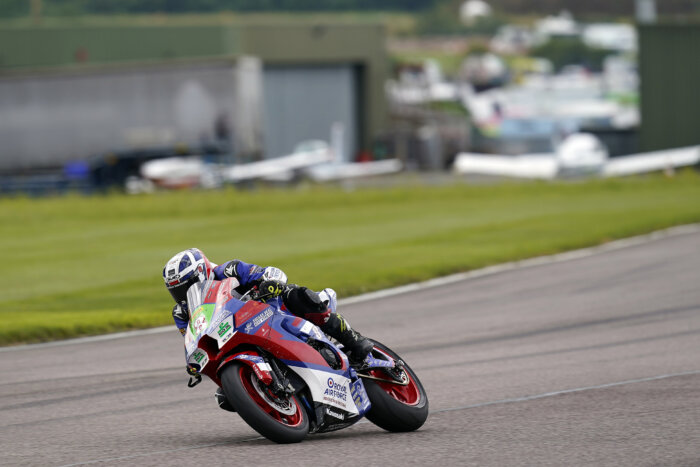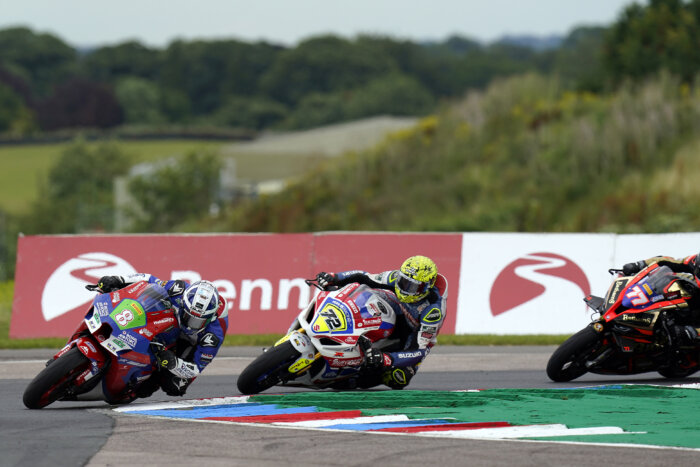 Ryan Vickers: "It's been an amazing weekend and the team worked seriously hard both before and during the meeting so it's great to take my best ever BSB finishes. The whole team have belief in me and trust my input and we're making big steps which I always felt we could and would. I've had the capability from the first year but Rome wasn't built in a day! I've never stopped learning since I jumped on the Superbike and what's pleasing about the weekend was that I was fast in all conditions. Of course, it would have been great to have taken a podium but there are so many positives to take away and we know we can still improve further so roll on the next round."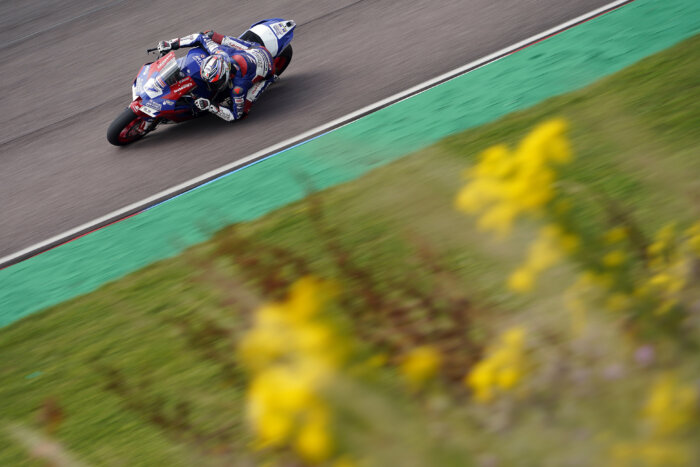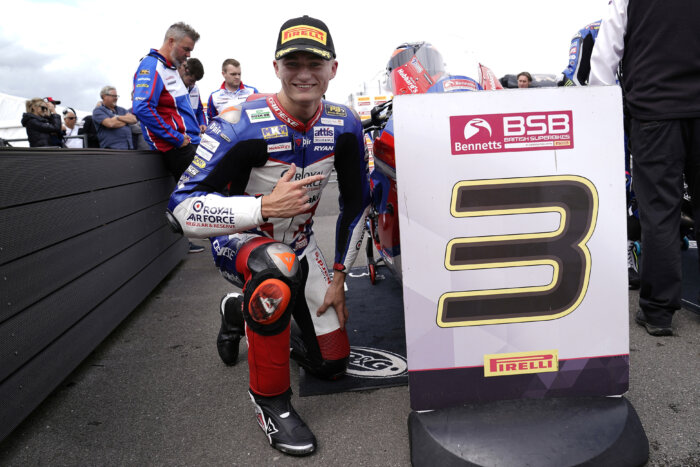 Lewis Rollo: "With the mixed practice conditions, it was hard to get the bike set up but we worked really hard and I knew the pace was there for the races. It was obviously difficult in race one from 18th on the grid but I made a mega start and after that, I just chipped away and picked them off one by one. The better grid position helped for race two and another mega start got me with the front group. It was good to run with them and I felt stronger in certain areas but it was hard to make a pass so although I'm disappointed not to have finished on the podium, it was a strong ride and a strong result and I can't thank the team enough."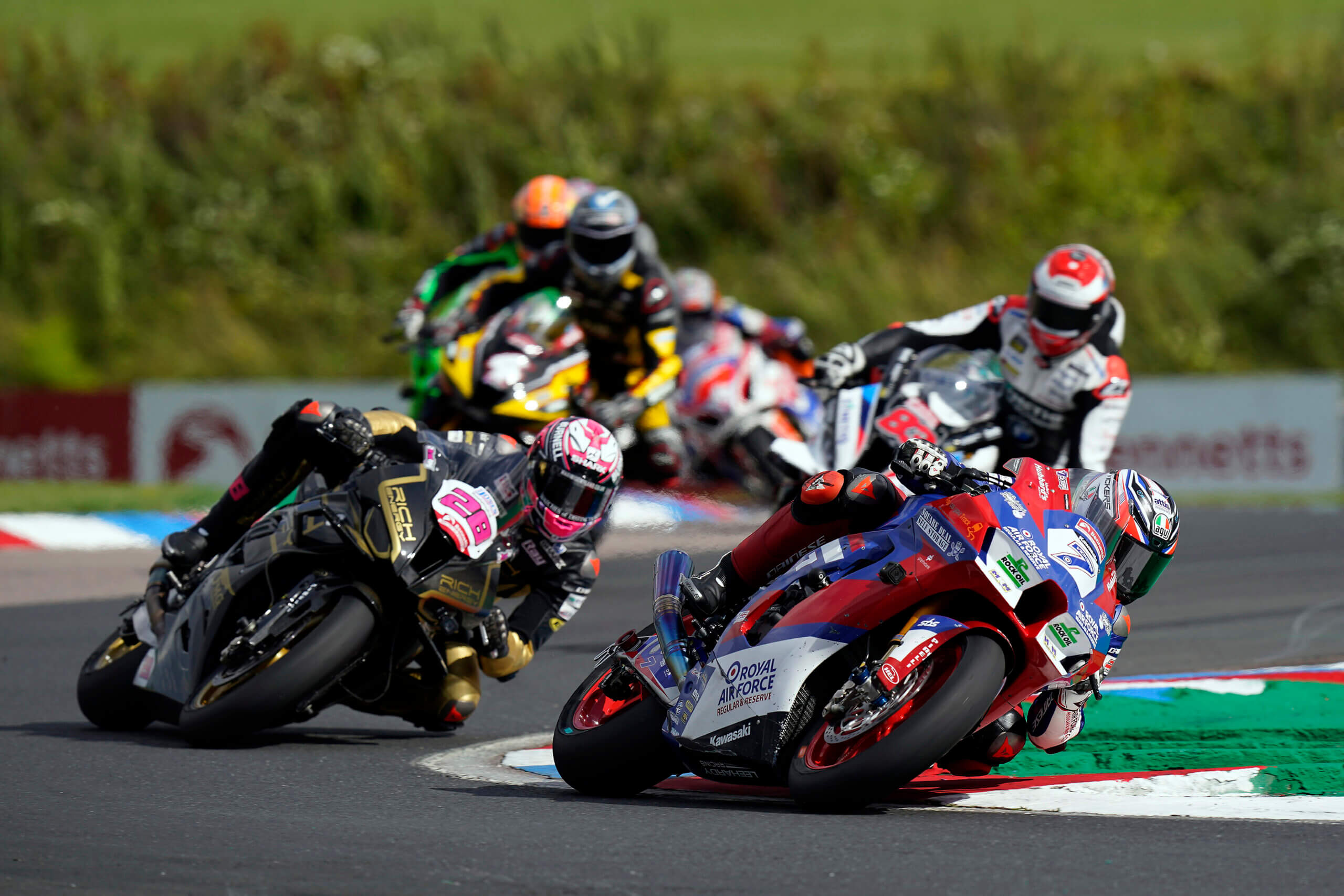 Lee Hardy, Team Owner: "It's been a great weekend and I'm delighted with how the team turned it around after a difficult previous round. We would have loved it if Ryan had taken his first BSB podium but we understand these things can happen and it's ironic that he crashed when taking the safer option into the corner! The two fourth place finishes were brilliant rides though in very different conditions and the fact he was able to be fast in both the wet and dry speaks for itself. An issue with his visor prevented him from really taking the fight to the top three in the final race but he had good grip in all races and was managing the tyres perfectly so we're really pleased he got the results his efforts deserved."
"On Lewis' side, the team have worked really hard to understand the new Kawasaki ZX-10RR a bit more, the net result being some changes with the electronics. They've helped Lewis tremendously and he's now got the feeling he wants and is a lot more confident. You could see that in the two races and he's proven he's got the pace to run with the front runners; it's now a case of turning the fifths and sixths into podiums, and hopefully, wins. The whole team is going to Donington in a good place."