Stephen Jelley got his season back on track with a superb first podium finish of the season for Team BMW on a chaotic day of British Touring Car Championship racing at Oulton Park.
 
Avoiding the type of incident that forced two of the day's three races to be red-flagged, Stephen's second-place finish in Race Three, coupled with fifth and seventh spots earlier on, made the BMW 330i M Sport driver one of the top scorers of the weekend.
 
A 37-point haul was his best of the season and helped move the Leicester racer up five spots in the Drivers' Championship to 10th place overall. It also helped maintain BMW's lead in the Manufacturers' standings.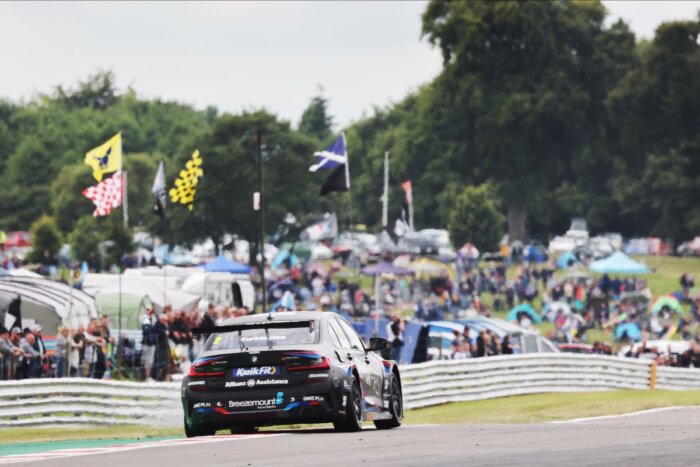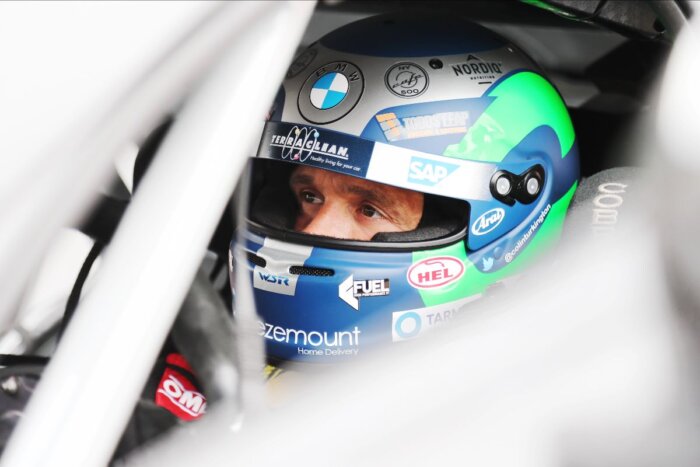 But while Stephen enjoyed his best weekend of the year, his WSR-run team-mates were far less fortunate as both Colin Turkington and Tom Oliphant fell victim to clumsy manoeuvres by rival drivers.
 
Colin's raceday hopes were dealt a severe blow just two corners into the opener as he was pushed off the circuit by Aiden Mofatt – an occurrence somehow deemed a 'racing incident' – and dropped from seventh to last as he drove across the grass before rejoining.
 
It was frustratingly the second straight event in which the Northern Irishman – a 10-time BTCC race winner at Oulton Park – has been hit by a rival in Race One.
 
The four-time champion – whose BMW was weighed down by 48kg success ballast, recovered superbly to finish 18th, and made further gains with a ballast-free BMW in Race Two as he claimed a solid points finish in 12th.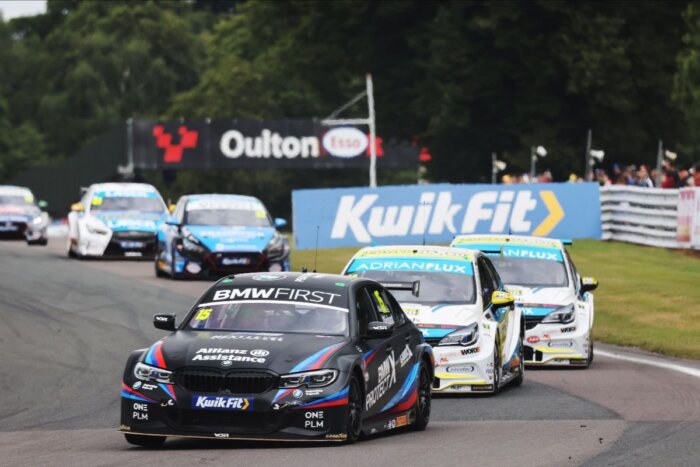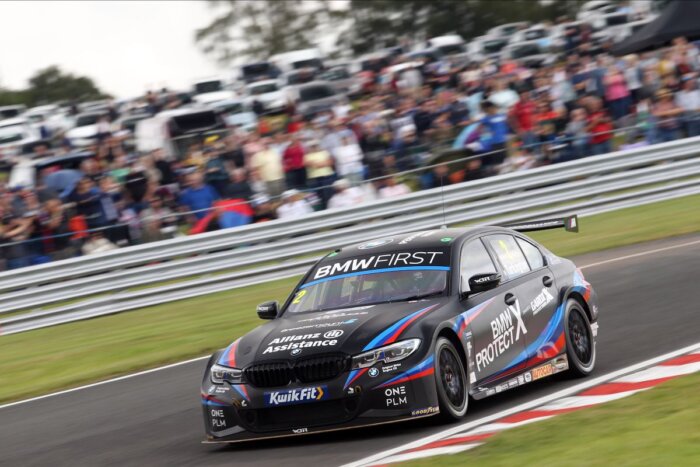 Starting 12th on the partially-reversed Race 3 grid, Colin again progressed to finish eighth, less than three seconds away from a top-four result.
 
Tom Oliphant endured a disastrous day at his home circuit. Spun out of a points-paying position early in Race One by Jason Plato, he was hit very hard by two further unsighted drivers, causing major damage to his BMW and forcing the race to be halted for 20 minutes.
 
While his car was too badly damaged to be fixed in the short time period between Races One and Two, incredible work by the WSR team and Willie Poole Motorsport meant he was able to start Race Three from the back of the grid.
 
Showing all his grit and determination behind the wheel, the Brands Hatch race winner climbed to 14th by the flag and is 12th in the Drivers' Championship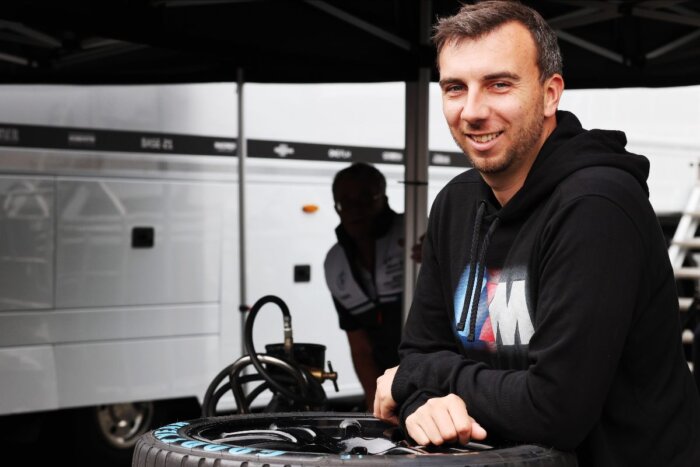 Stephen Jelley said: "It feels great to get my first podium of the year. It's the first time I've really felt I had the pace to convert a favourable reversed-grid position, and that's largely down to a big step forward we made with the set-up at the tyre test here a few weeks ago. I could push 110 per cent on every lap and it paid off. Even in Race Two with Ash [Sutton] right behind me, I felt I had the car underneath me to keep him behind at all times. It's a nice feeling to have. I'm leaving here very pleased."
 
Colin Turkington said: "The Race One incident ruined my weekend. When you get pushed off the track like that and drop to the back it becomes so difficult to fight your way through, especially with the pack as closely-matched as it is now in the BTCC. The one silver lining is that we now go to Knockhill – traditionally a track that suits rear-wheel-drive cars like the BMW – with almost no success ballast, and that can only be a benefit as we try to start fighting back in the championship and taking points of the others."
 
Tom Oliphant said: "While I'm naturally very disappointed with what happened in Race One, I want to focus on the two big positives from today. Firstly I want to thank the marshals that were on the scene in double-quick time after what were two very big hits. Secondly, I can't even begin to imagine how the WSR mechanics and Willie Poole's team were able to fix my car for the third race. They did an incredible job because I was expecting to back at home to watch Race Three when I saw the damage I had. Two points feels like a bit of a victory after that."
 
Dick Bennetts, Team Principal, said: "Firstly I want to congratulate the WSR team and Willie Poole for moving heaven and earth to get Tom's car back out for Race Three; it looked like an impossible job, but they got it done and Tom was able to score points too. We'd never have been in that position if the driving standards hadn't been so appalling today. I'm concerned that the drivers that caused the incidents with both Tom and Colin have not been penalised, and I hope this doesn't continue in the future. Secondly, huge congratulations to Stephen, who drove very well to get his first podium and set himself up for even more at the next few events."