Romain Febvre of the Monster Energy Kawasaki Racing Team moved closer to the series pacesetter after the fifth round of the FIM World MXGP Motocross Championship at Loket in the Czech Republic, while Ivo Monticelli scores his first top ten result this season.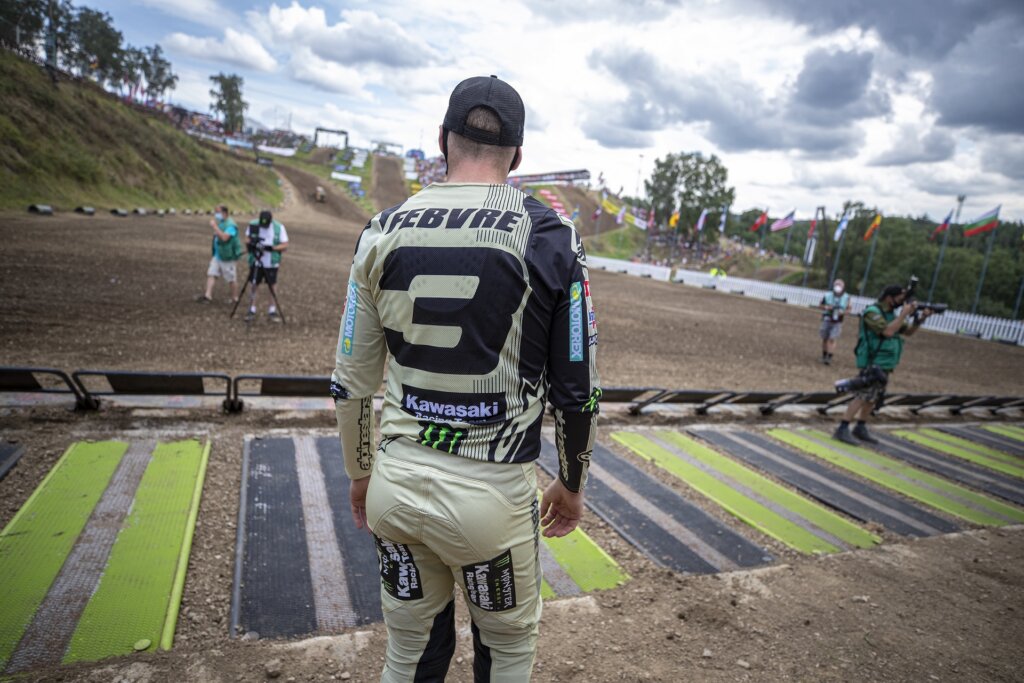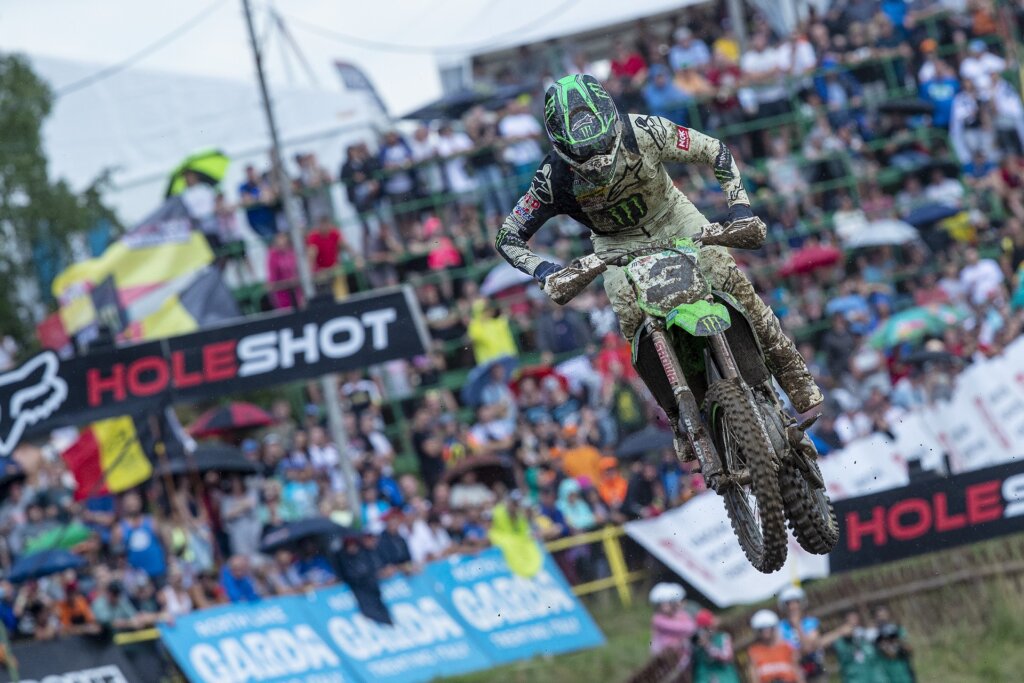 Romain was second in Qualifying, just a tenth-of-a-second short of pole, and rounded turn one of the first race in fifth position. The slight drizzle which had accompanied the start eased off within a few minutes and as the slick surface dried the Kawasaki leader set off after the riders ahead of him. Overtaking is notoriously difficult on the twisting Loket expressway but, with the KX450-SR getting noticeably better drive than its rivals on the numerous climbs, he turned sharply to dive inside one rival on the ascent to pitlane for fourth after twelve minutes and eight minutes later, again showing decisive commitment, took his next scalp to take over third. At this stage of the race the leaders were nine seconds clear and, despite gradually edging closer, it became evident in the closing stages that time would run out and he throttled back slightly to ride home his fully-deserved third place. Race two turned sour in the turbulent first turn as the Frenchman found himself sandwiched in the pack to emerge twenty-second but he immediately dug deep, setting podium-speed laps in traffic and making multiple passes each lap; with six laps remaining he was eighth, with the top five in his sights, but a single error as he was thrown off-balance by savage braking bumps relegated him once more outside the top ten. Undeterred he recovered to tenth by the finish to earn fifth overall on the day, retain his fourth place in the series standings and significantly move closer to the series pacesetter; he is now just twenty points behind the series leader.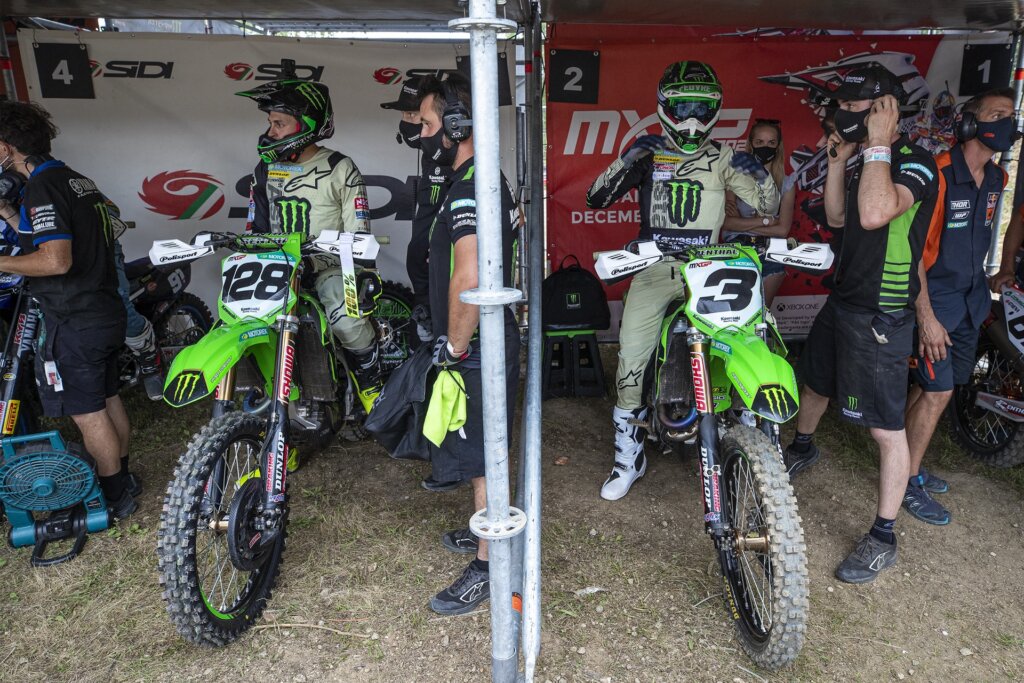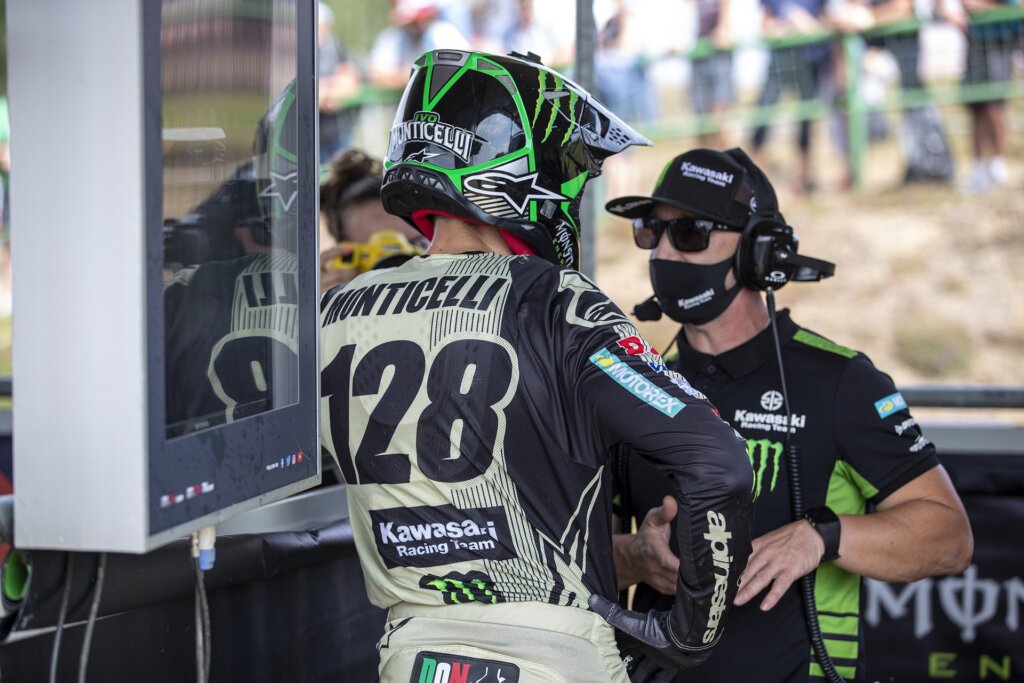 The day started magnificently for Ivo Monticelli as he stormed to third fastest time in Qualifying, just over half-a-second from pole. Sadly, Ivo's fortune did not hold for the first race; keen to capitalise on his superb form he anticipated the fall of the start-gate slightly, hit it and had to come from last place. After twenty minutes he was in the points-paying positions; with two laps remaining he was sixteenth and, setting top ten lap times in traffic to the end, advanced two more positions to fourteenth by the chequered flag. The Italian's determination was rewarded in race two as gated sixth and moved forward to fifth within ten minutes; confirming KRT's belief in his ability he comfortably retained that position to the finish to earn ninth overall on the day, doubling his points haul for the year to move seventeenth in the standings.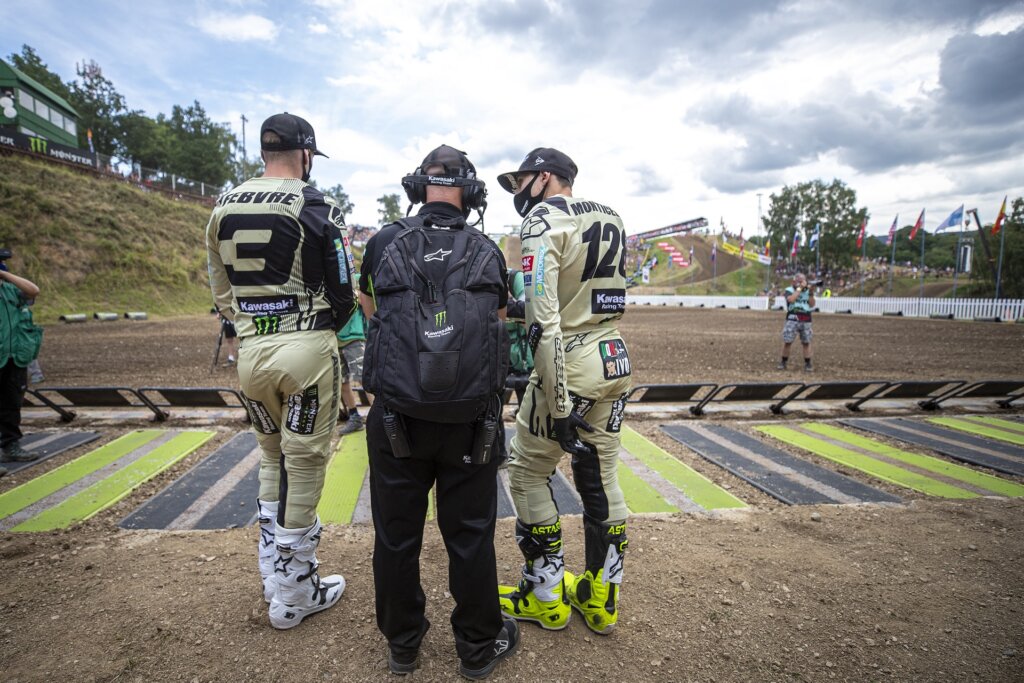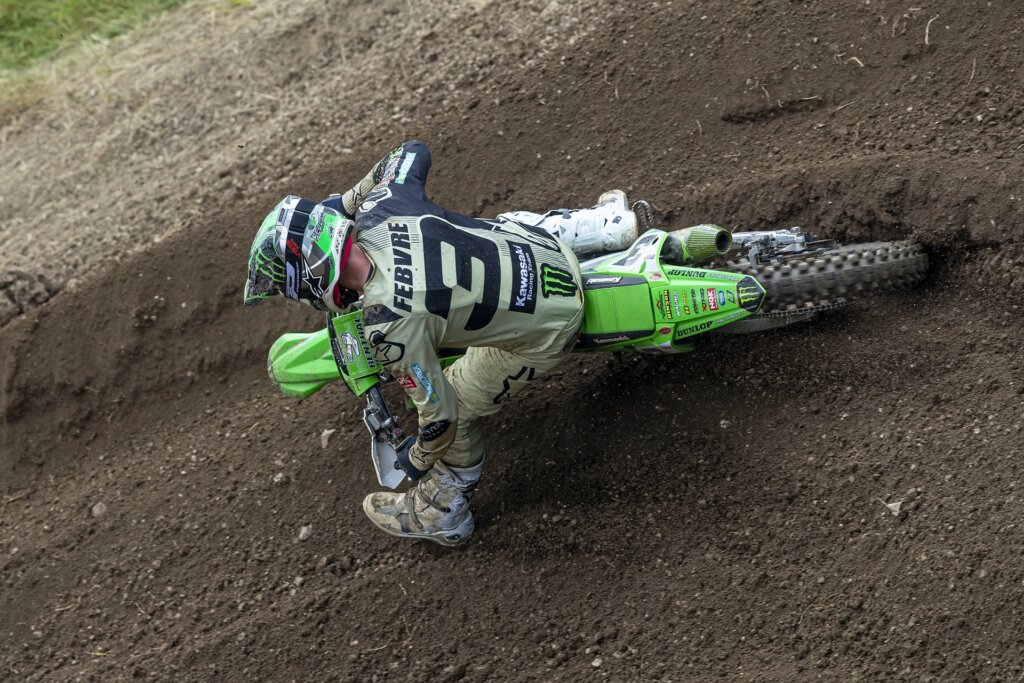 Romain Febvre: "Today I had a good feeling on the track. I didn't get the holeshot this week but my start was OK in the first moto; I was fifth for several laps but I couldn't find my rhythm at first; when I did it I could pass Coldenhoff and Watson for third. I put in some good laps to reduce the gap to the leaders but they were far away so in the end I settled to secure my third place. For the second moto I made a mistake when I changed my position on the grid; I got a good start but in the first corner I had nowhere to go…. I was a long way back and the first few laps were not easy as I was in the pack but then I found my pace to come back to eighth, really close to the two riders in front of me. I tried to overtake Simpson but I crashed; I made a mistake and the front wheel slipped away. Third and tenth! I scored more points than the series leader but I also lost some on my immediate rivals in the standings. Now I will try to recover to be ready for Lommel."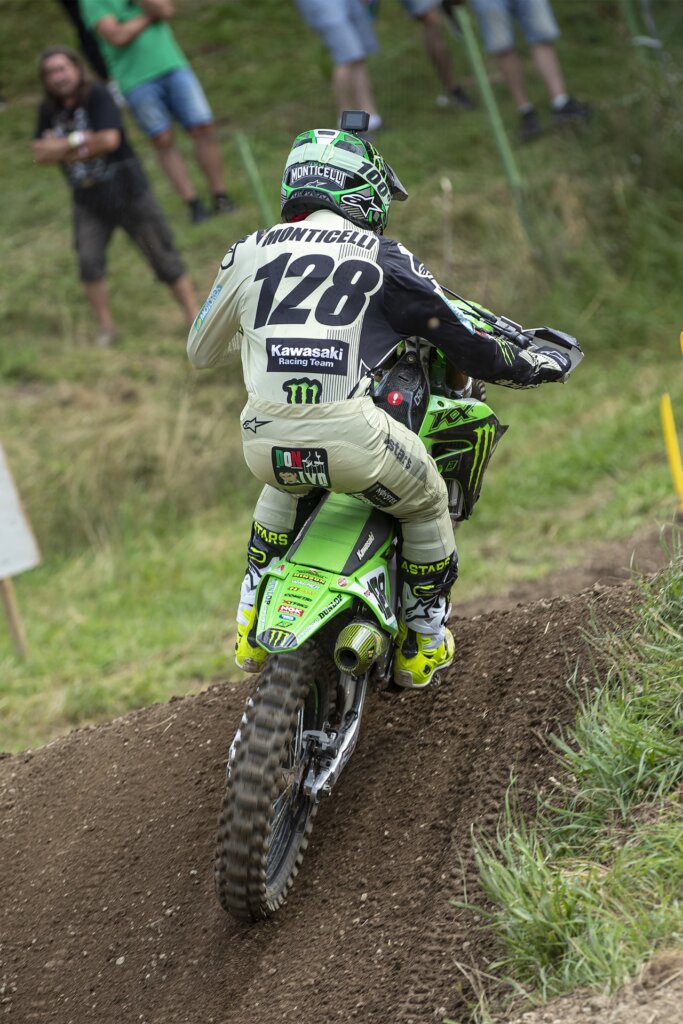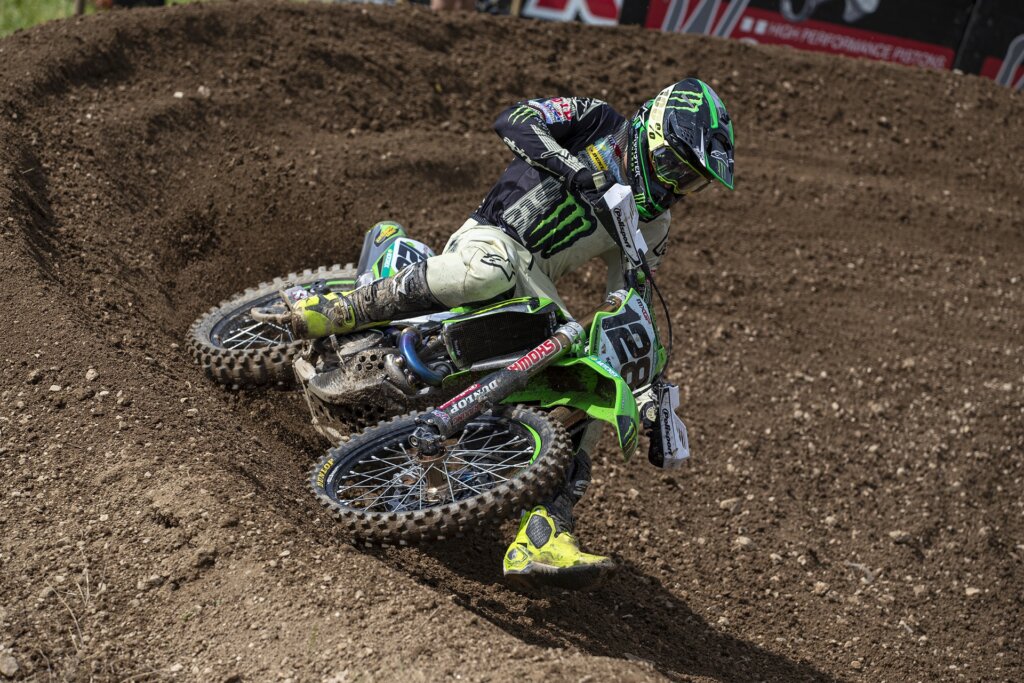 Ivo Monticelli: "The track is hardpack like back home in Italy where I grew up so I had a really good feeling and felt positive all day, especially after third in Qualifying. The first moto I jumped too early at the start and got stuck in the gate so I was dead last; it is hard to pass here but I came to fourteenth. But my riding and speed was OK so I knew my potential and could show this after starting sixth in race two. I could stay with the lead group and moved to fifth when Gajser crashed. I could follow Hoff but I let him go three laps from the end after I made one mistake and I didn't want to risk my fifth place. Now we go training in sand this week for Lommel. "
Monster Energy Kawasaki Racing Team MXGP would like to thank: Kawasaki, Monster Energy, Alpinestars, Motorex, Pro Circuit, Dunlop, Showa, Xtrig, Renthal, Vertex, Polisport, Hinson, Wagner meca, Braking, Kawasaki Apparel, D.I.D, Twin Air, NGK, Blackbird, Cometic, Antigravity batteries, Haan Wheels, Beta, CRM, Samco Sport, JTEKT, Ogio, Mechanix Wear, Matrix concepts, Mollar, Garage Tonon, Oakley, GoPro.