The eagerness of Kawasaki MXGP fans to see racing resume once more is matched only by that of the riders and teams who await their first chance to return to competition – none more so than the Monster Energy Kawasaki Racing Team. 
With over a decade as the official factory entry for Kawasaki in MXGP, the Thierry Chizat Suzzoni run team has just unveiled its new bike livery and rider clothing package on a formal basis with official images and a team launch video, shot at the team's Netherlands headquarters in Schijndel and their local test track.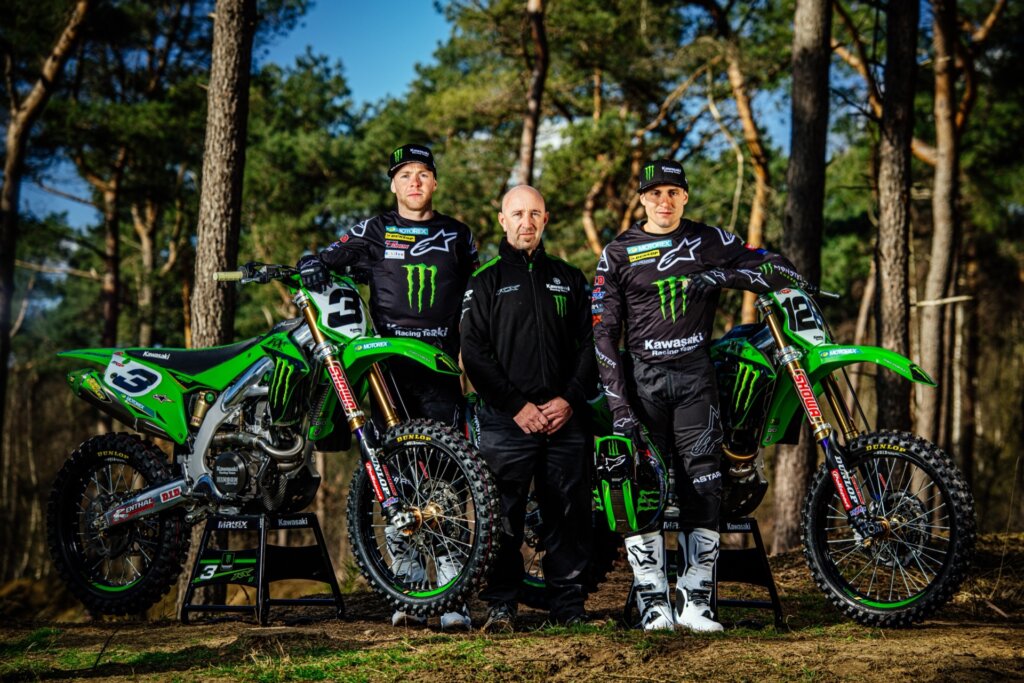 Optimistic thanks to pre-season success for Romain Febvre, who secured the three-event Italian International Championship, the team also welcomes a rider from that country, Ivo Monticelli, making his debut for KRT in 2021.

Highlighting the new team structure, KRT Technical Manager, Vincent Bereni said: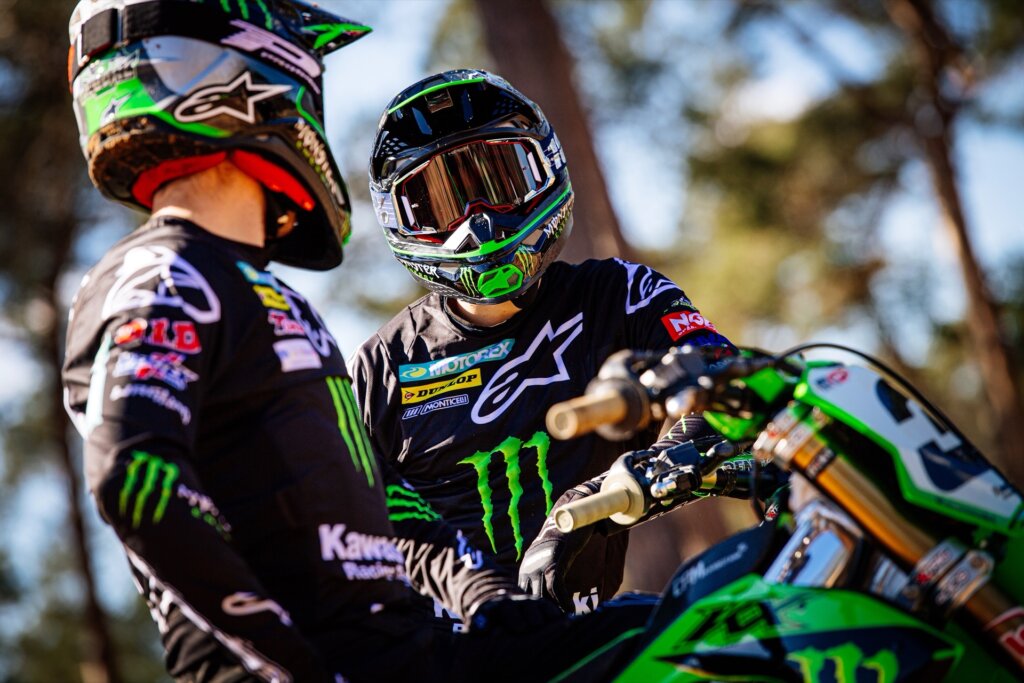 "It's always exciting to start a new season and to see the new bike, team and riders design.
We have a new rider next to RF3 for 2021 in Ivo Monticelli. He is improving every time he rides the KX450-SR and we been applying changes and updates to his bike step by step. We are very happy with Ivo's attitude and commitment; he is a perfect fit with the team and his hard work will be rewarded. Concerning RF3, we now have a full season together and we agree on areas that need it to be improved. In winter testing went very well and we introduced some new evolutions mainly on the chassis side. 
Technically, it is very important every year to do pre-season races, so the team decided to line up for the Italian International championship to gauge our bikes and riders in real race conditions. Winning the series with RF and getting P:3 overall with IM128 was great for everyone's spirit and very positive for all our partners, especially Monster Energy and our Italian team partners like Vertex, Braking, Blackbird, CRM and Alpinestars; who did an excellent job with their new 2021 design for us.

As a team we feel like caged lions ready for combat. Getting our feet wet doing those races was exciting for the all the staff. We had a positive winter, and we cannot wait to start our 2021 campaign."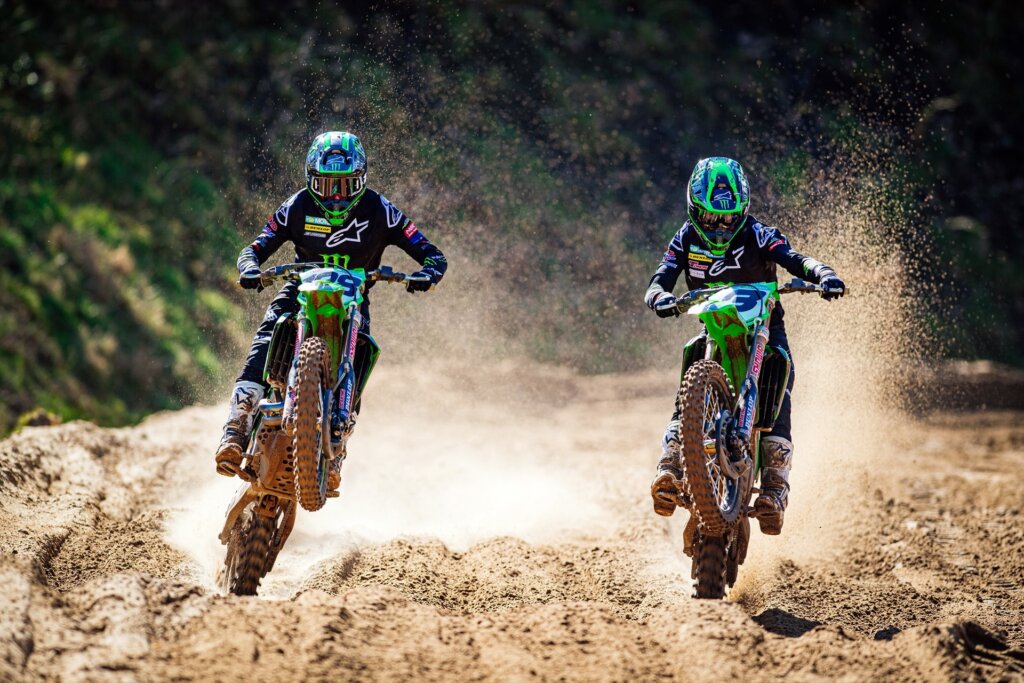 Team owner – and now also Team Manager – Thierry Chizat Suzzoni, concluded: 

"We have enjoyed 12 years of partnership with Kawasaki and it's always a pleasure to start a new season at the head of Monster Energy Kawasaki Racing Team. From a personal point of view, I am proud to have a great technical team with faithful and passionate people who have a great experience of competition.
Romain rode for us last year and already we have learned a lot together. With technical assistance from KHI in Japan we have very competitive factory bikes to rely on. To partner Romain, Ivo joined us this year. He has a good experience we are very confident he will make strong progress with our support. We look forward to arriving in the paddock for the first GP and I thank all our partners who have remained loyal over so many years".
Monster Energy Kawasaki Racing Team MXGP would like to thank: Kawasaki, Monster Energy, Alpinestars, Motorex, Pro Circuit, Dunlop, Showa, Xtrig, Renthal, Vertex, Polisport, Hinson, Wagner meca, Braking, Kawasaki Apparel, D.I.D, Twin Air, NGK, Blackbird, Cometic, Antigravity batteries, Haan Wheels, Beta, CRM, Samco Sport, JTEKT, Ogio, Mechanix Wear, Matrix concepts, Mollar, Garage Tonon.
Report provided by Monster Energy Kawasaki Racing Team