Jonathan Rea took two more race wins on Sunday at the Assen round of the FIM Superbike World Championship to make it three victories from three starts and extend his championship lead. His KRT team mate Alex Lowes was sixth and then seventh today, putting in two battling rides after a crash in Race One on Saturday.
In the Tissot Superpole Race on Sunday Jonathan used all his experience to take the lead and then push on at a pace that none of his rivals could match, securing all 12 points on offer in the ten-lap 'sprint' race.
With two race wins to his credit at his favourite circuit Rea also had to work for his third, but like all his peers he was glad that the potential for more rain did not appear. Heavy overnight rain had delayed warm-up in the morning as there were some flooded areas around the track, but all the warm up sessions and races went ahead after a major clean up operation.
In race two Rea had to push his pace to overtake long time leader and series rookie Andrea Locatelli at the halfway point. Jonathan eased out his lead and finally won the 21-lap race by 1.605 seconds, from second place rider Scott Redding. Rea's closest championship rival Toprak Razgatlioglu was involved in a first corner incident that saw him crash out and no-score.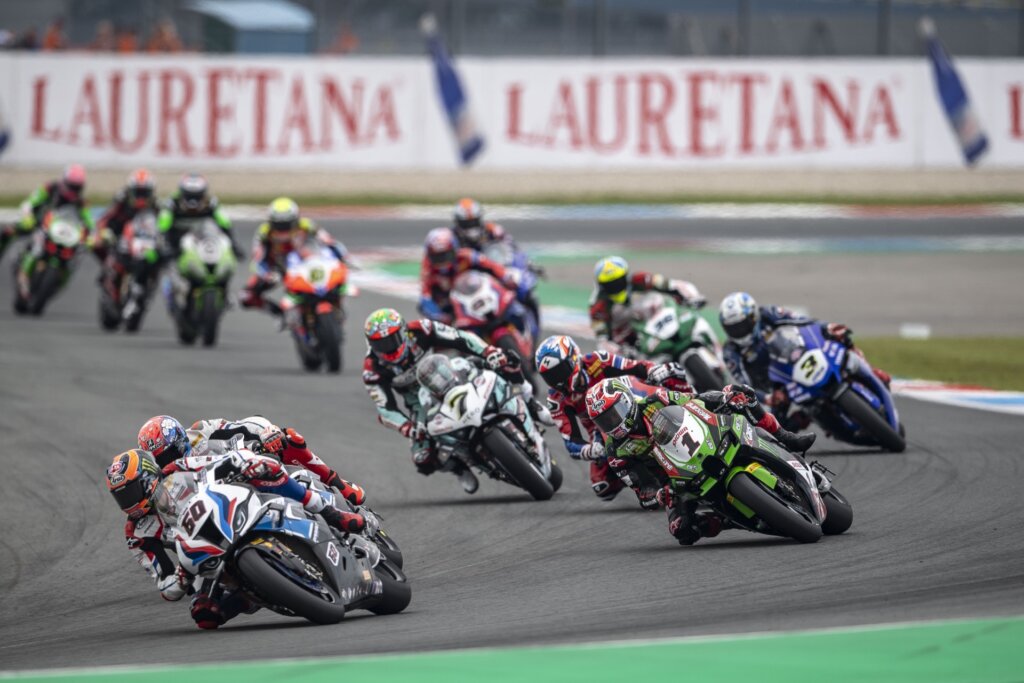 Jonathan has now taken fully 15 race wins at Assen, three more than the next best total for any single rider at any particular racetrack. One more podium finish for Jonathan Rea will see him reach a career total of 200 top three results.
For Lowes it was a difficult Sunday after his first race fall but despite a small physical limitation he pushed as hard as he could and took a sixth place in the Tissot Superpole Race.
Seventh in race two gave Alex enough points to keep a clear fourth place in the overall championship rankings after five rounds of the season have been completed.
After one free weekend for the WorldSBK riders, Most in the Czech Republic will host the next round of the championship, between 6-8 August.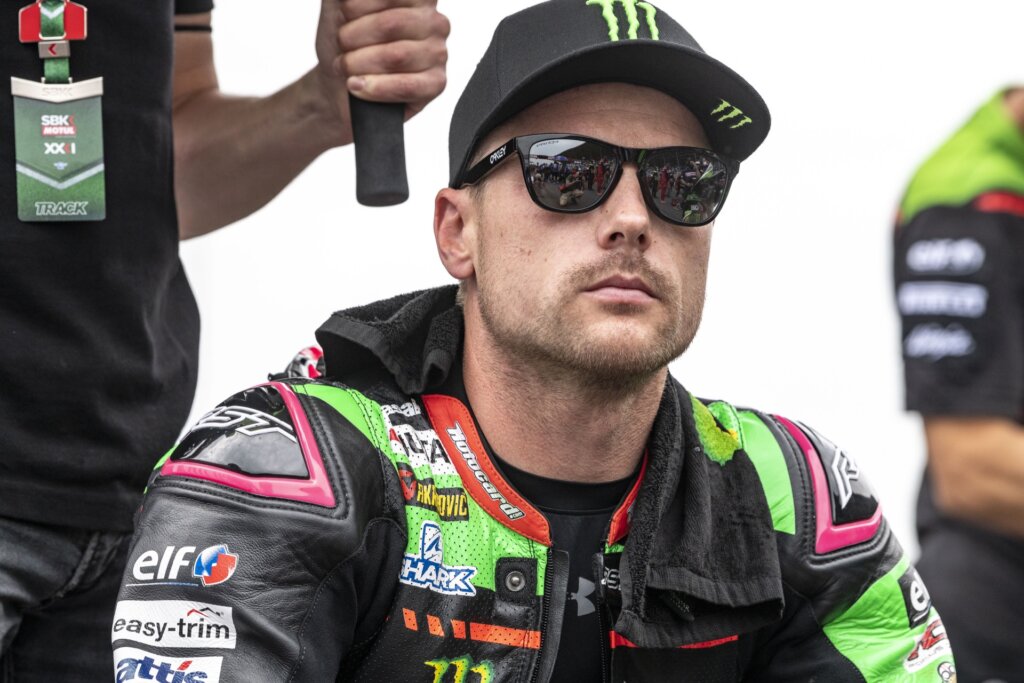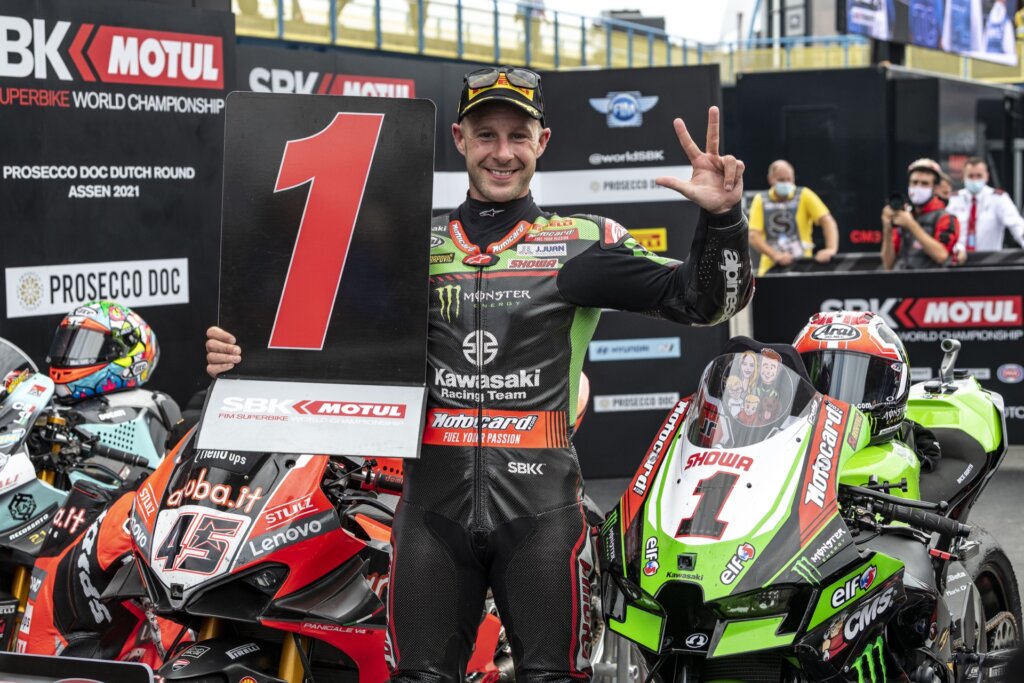 Jonathan Rea (Kawasaki Racing Team Rider): "It was nice to make it three-from-three here at Assen. We achieved it after we changed the rear tyre choice from yesterday. With the overnight rain the track's grip level was a little bit lower and the temperature was maybe three or four degrees lower. We figured that would be the crossover point to run the SC0. It was nice to win with the soft tyre choice yesterday and the standard race tyre option today. It is a massive testament to the guys in the pitbox and what they have done. We made quite a big chassis change in the set-up this weekend and it was easier to ride. You could see in my passes, I could put the bike where I wanted and it was very nimble, yet stable in the fast sections as well. I went over to see the flooding on the track first thing this morning, considering how much rain there was last night – and there was a lake on the inside of turn five! So massive respect to the track and everybody at Assen because they had lots of machines there, two fire trucks, three tankers and I think we were only delayed 45 minutes this morning. They did an incredible job."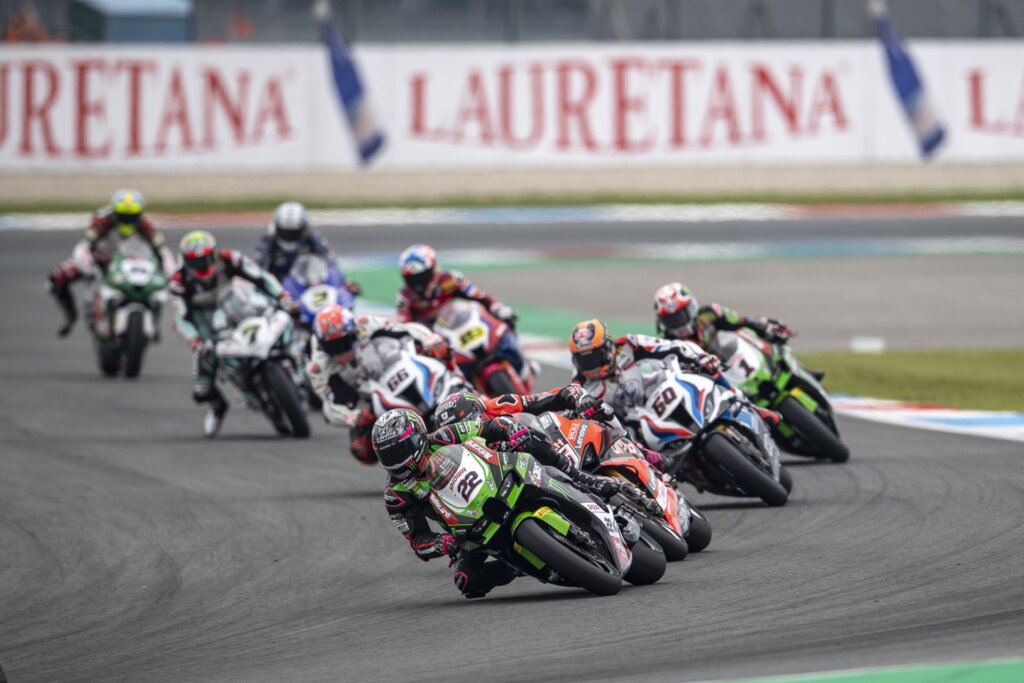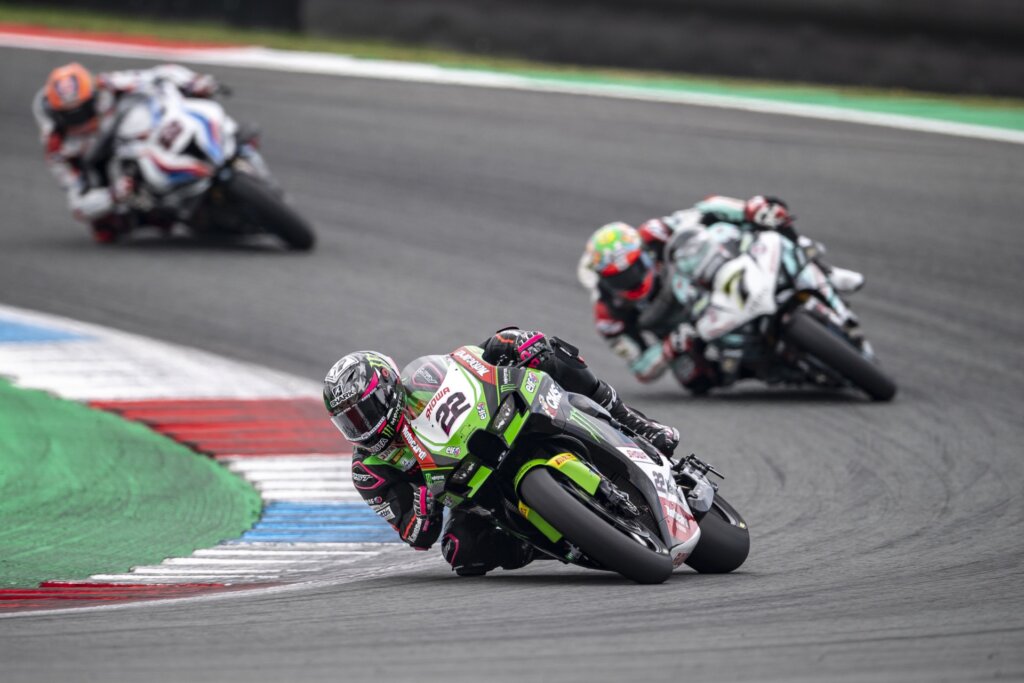 Alex Lowes  (Kawasaki Racing Team Rider): "It was not an easy day or an easy weekend for us. I have had some physical restrictions which have been tough and this track is quite tough anyway, with lots of changes of direction. My tyre in Race Two was in better condition than Michael Ruben Rinaldi's but the trouble was passing him. I did make a move on him and ran out wide, which allowed Michael van der Mark to pass, but in those last five or six laps I was getting held up a little bit. I could have maybe gone a bit quicker but I still enjoyed the battle through the second race. I was quite happy with sixth and seventh, as I was struggling quite a lot. That is a shame, but my target is to go out and rest and come back 100% for the next race at a new track in the Czech Republic. Sixth and seventh are not where I want to be finishing but all things considered, it was a better day than Saturday! This was the most we could do this weekend."