Cab Screens Crescent Yamaha rider Harri Kullas continued his Michelin MX Nationals campaign this weekend, with round four at Landrake in Cornwall.
In race one Harri was 2nd off the line to Tommy Searle and it stayed like that for the majority of the race, as Harri looked to bide his time, staying close to Searle. Then three laps from the end, Harri made the decisive pass into the lead and edged away for the win.
Harri got the holeshot in race two and this  time Evgeny Bobryshev was chasing and putting Harri under serious pressure for two thirds of the race, until a fall on lap 10. That left Searle around 5 seconds back which is where he stayed until two laps form the end, when Tommy put on a huge charge to try and take the win, but fell just short, as Harri won by a second.
The last race win meant Harri secured the Pro MX1 championship with one round left, the same as he did in 2019. An awesome day for the Harri, the team and our sponsors.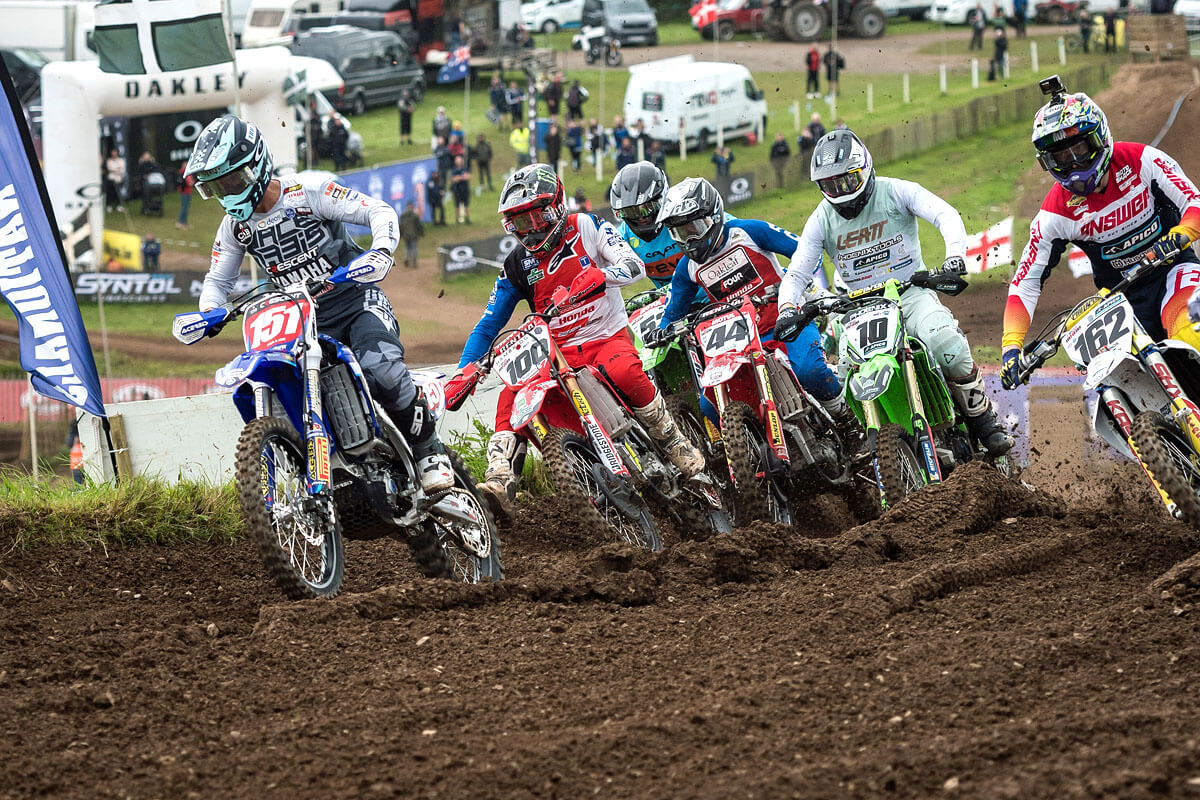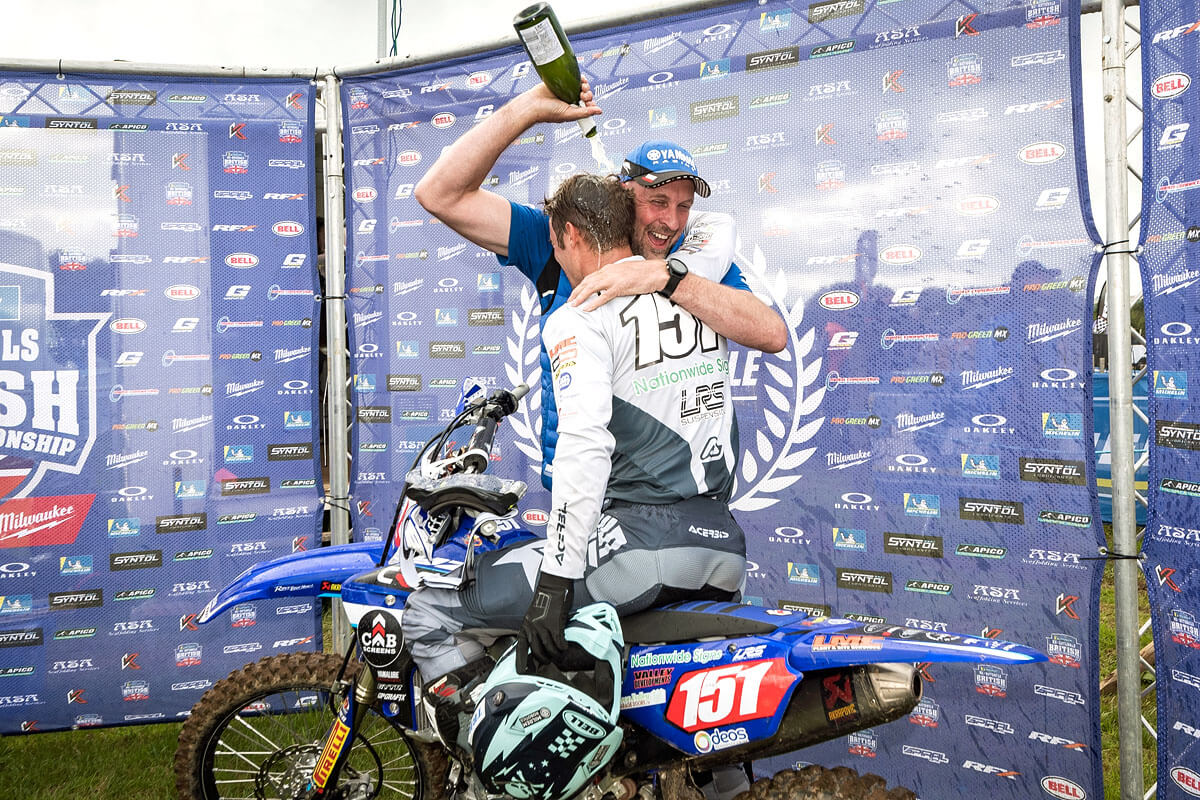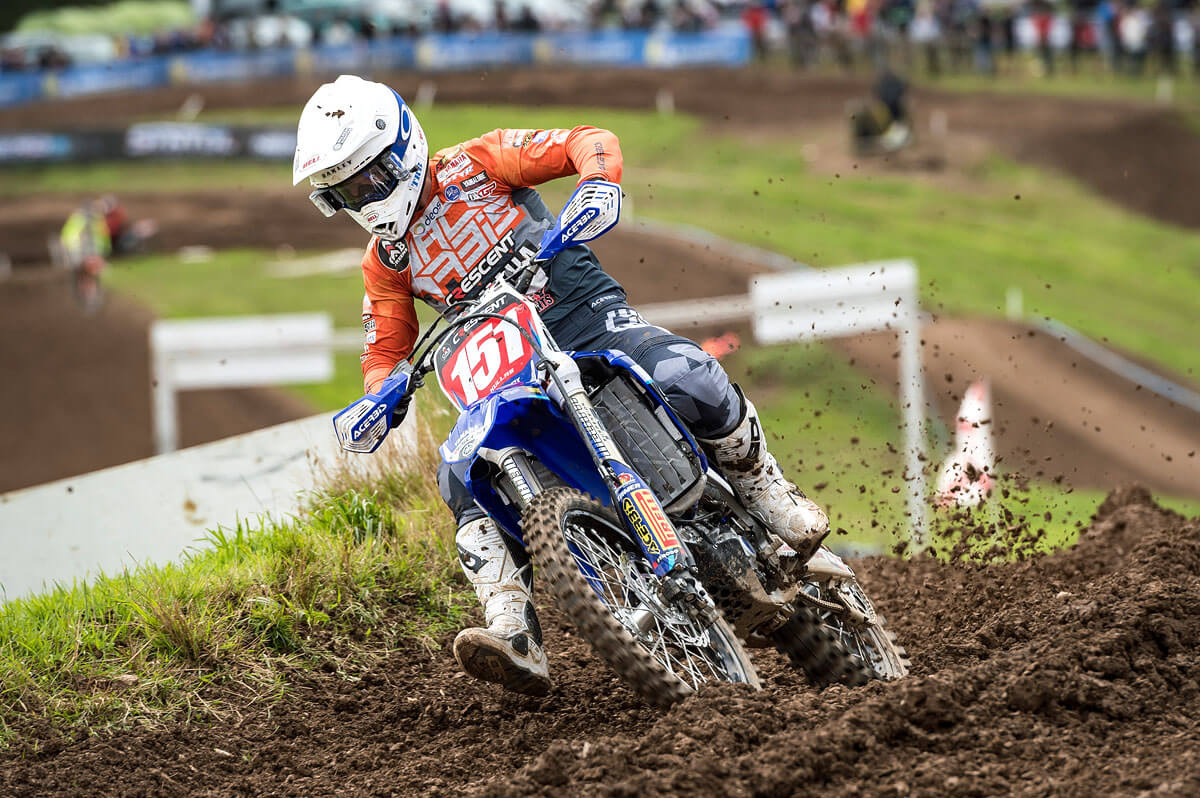 A few words from Harri...
1st Overall MX1 Class
"Obviously great weekend to wrap up the title 1 round to go. Didn't even know it was possible until the night before! 
Racing day itself went good. 1st race had good start behind Tommy 2nd, and started follow him and working out the lines where I could pass him. I made the pass few laps before the end and won the moto. Great racing and nice to get the win.
2nd race holeshotted. Bobby was pushing and trying everywhere to make the pass but I figured few of his lines and stayed calm to keep the lead. Few laps to go Bobby went down and I knew Tommy will try to catch me and he came close, but I managed to ride smart to take the win and title.
Very happy about the weekend and especially to get the title back after winning it 2019 and on first year with Yamaha support for Cab Screens team.
I need to thank my girlfriend who stays and sacrifices a lot with me, every week we do our work and it pays off. Of course my great team Cab Screens Crescent Yamaha. My team boss Lee Webber who has given great support for me. My mechanic Steve who still likes me hopefully (laughing) after giving some hard time during the year, but he does a mega job on bikes.
Of course thanks all our team sponsors who we can't do it without: Crescent, Yamaha, Oakley, Acerbis, Bell Helmets, Deos Group, LRS, LMC, Nationwide Signs, Valley Developments, Meon Valley Garage Doors, Dave Garland, Pirelli, Bike Social, Muc-off, Ferodo, Odi, Akrapovic, Tamer, Dt1 airfilters, MX Factory parts, Technical touch, GP Grafix
Thank you also to MX Nationals organisers for the great championship!
Last but not least, thanks all the fans for the support"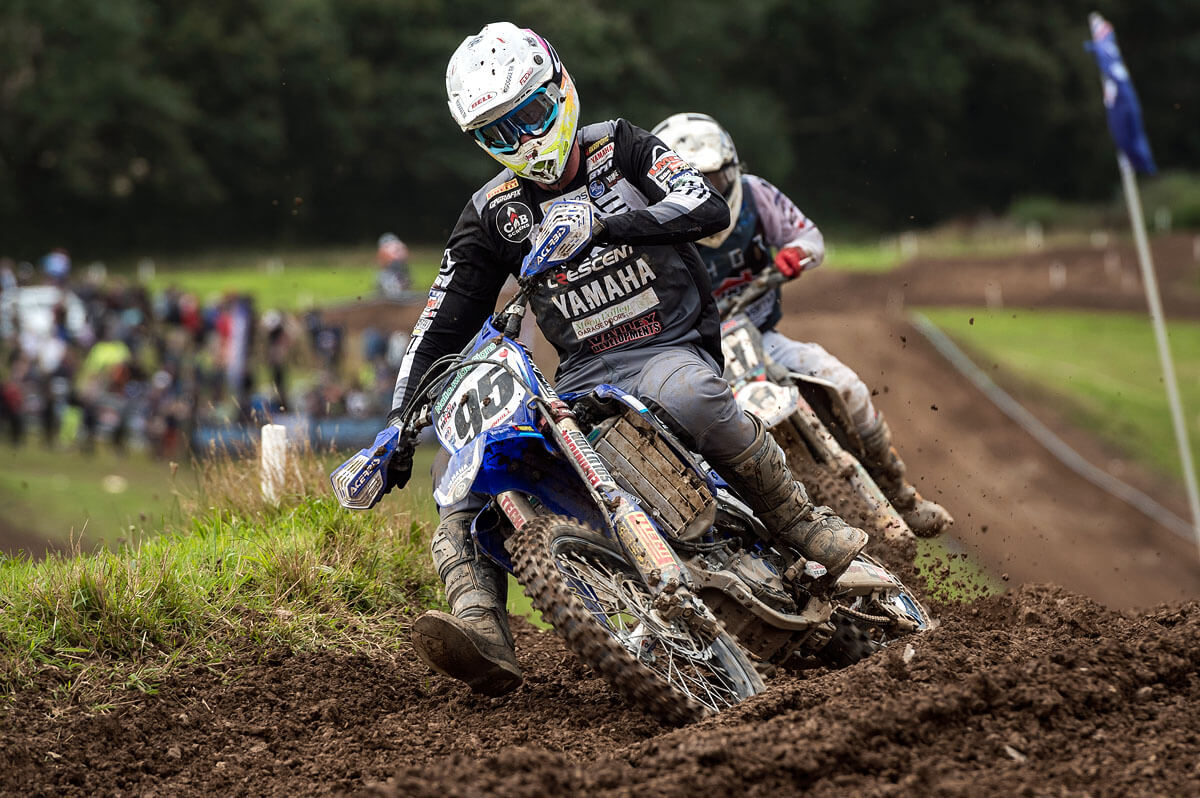 Thornhill moves into series top six …..
Cab Screens Crescent Yamaha rider Dan Thornhill continued his Michelin MX Nationals campaign this weekend with round 4 at Landrake, Cornwall.
Dan qualified well in 8th place and then disaster struck in race one as he dropped the bike in turn two and was almost last. Dan stormed through the field for 9th place at the finish.
A storming start from Dan in race two saw him 4th early on, keeping 3rd place Tommy Searle in sight until Elliot Banks-Browne moved past on lap 4. Dan lost two more places and was lying in 7th place, but still kept Banks-Browne close and almost made a pass on the last lap, finishing less than a second behind the 6th place man.
9-7 finishes gave Dan 7th overall and moved him four places up the championship to 6th place.
.
7th Overall MX1 Class
"Landrake was another step forward for me. Felt good with the bike and track this weekend. 
Quali was a lot more positive which is something that is often a little weak for me.
Race 1 I found myself on the floor at turn 2 and started from the back. Pushed back through the pack and things were really good until I had a little technical issue and had to settle for 9th. 
Race 2 started better with a top 5 start and a great pace early on! I Made one or two mistakes that I shouldn't have and started to tighten up a little. But all in all was positive to be where I believe I should be.
7th overall this weekend. Couple more races to keep building"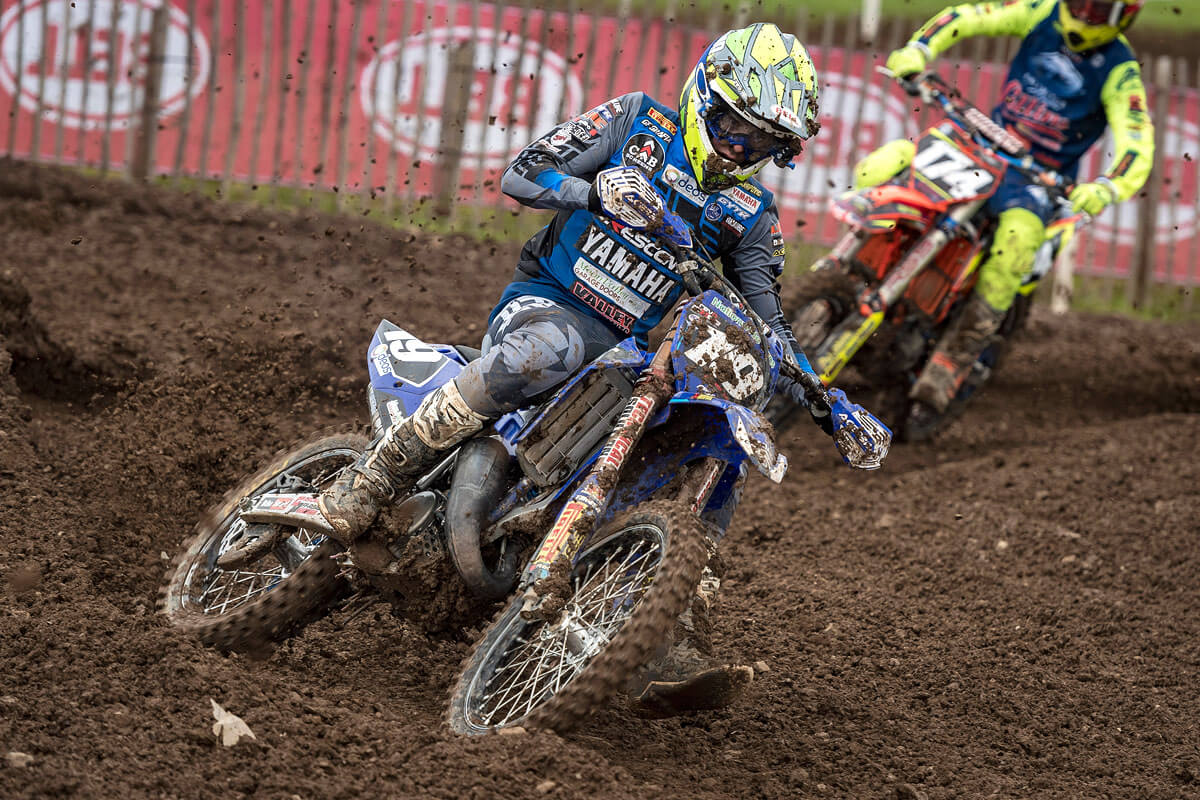 Brookes storms into 2nd place...
Joe Brookes was back for round four of the Michelin MX Nationals at Landrake in Cornwall, after missing round two & three due to injury.
Joe set a blistering pace in qualification to bag pole position on his Yamaha YZ125 and  started race one in the same vein, as he led the 125cc class in the combined 125/250cc race. At around half distance, Charlie Heyman made the pass on Joe and edged away, leaving Joe to finish 2nd by just 5 seconds.
Race two and Heyman got the better of Joe off the start, leaving Joe to finish 2nd again.
On Sunday, race three saw Joe have issues off the start line and he was outside the top 20 in the first few corners. On lap two Joe was up to 6th in the 125cc class and flying, making some sublime line choices and moving to 2nd in his class mid race, matching the times of the leader Heyman, for another 2nd place finish.
Race 4 was  a similar affair as Joe was another 2nd to Heyman, meaning Joe was 2nd overall for the weekend. 
"It was a good weekend for me and it felt good to get some solid results..
I struggled with the starts a little but overall riding was solid and my GYTR kitted Yamaha YZ125 was amazing.
Thanks to my team for the awesome support and I can't wait for next weekend at Cusses Gorse"