Cab Screens Crescent Yamaha rider Harri Kullas continued his Revo ACU British MX Championship campaign this weekend with round three at Canada Heights in Kent.
Harri qualified in 4th place and then a decent race one start in around 5th as he followed  Searle and Walsh round the technical, wooded circuit. Both then fell late on as Simpson came past, meaning Harri finished in 3rd place and set himself up well for race two.
A better start in race two as Harri was 3rd but found it hard to get past Brad Todd for 2nd. The leader Dylan Walsh had got away before Harri moved into 2nd halfway through the race and even though Harri closed the gap to two seconds, he didn't get close enough to attempt a pass.
2nd place in race two meant that Harri took the overall win on his Yamaha YZ450F. The teams first ACU British Championship win and an emotional day.
Momentum is with Harri now as we look forward to the next race in two weeks time.
Harri Kullas – "Good day at Canada Heights overall. 
Time practice was again better for us with 4th. 
Starts were not greatest but first corners I made many passes which helped my riding.
First race I struggled a bit with riding and rode tight, but managed to finish 3rd when guys in front of me were wild. 
Second race I started around 3rd after first lap but it was hard to pass for second. Once I made the pass for second I tried to close the gap for first place but came up short. 
Anyway. 3-2 gave me 1st overall, so for sure I am happy for myself and also for the team to get first overall British Championship win!"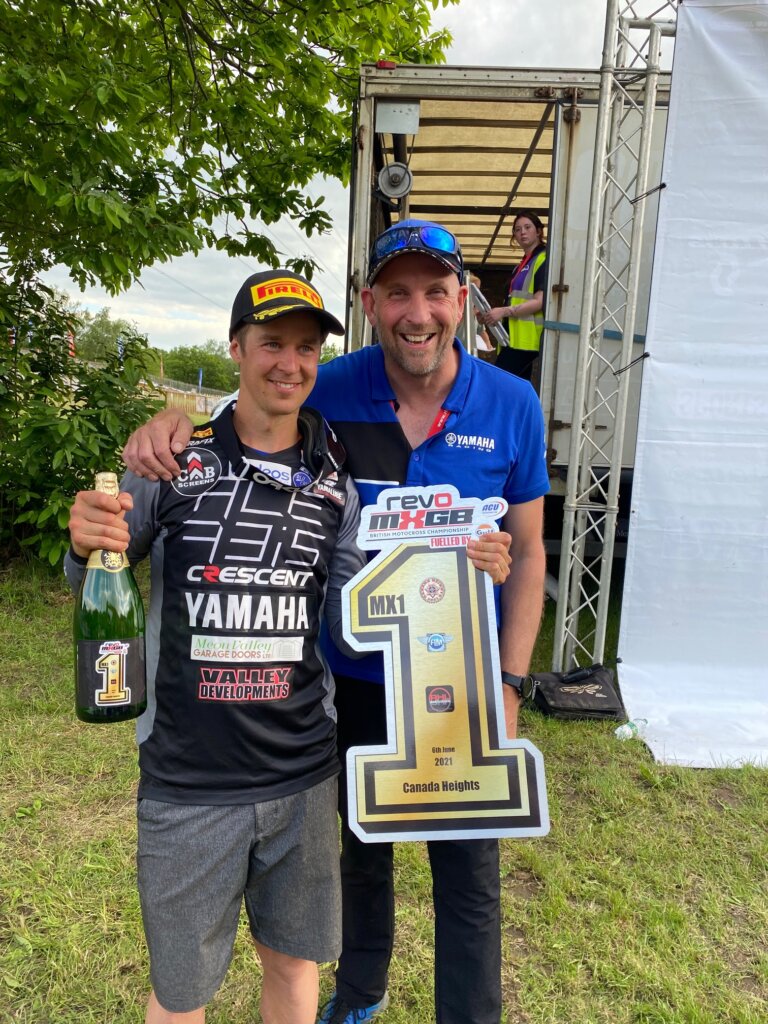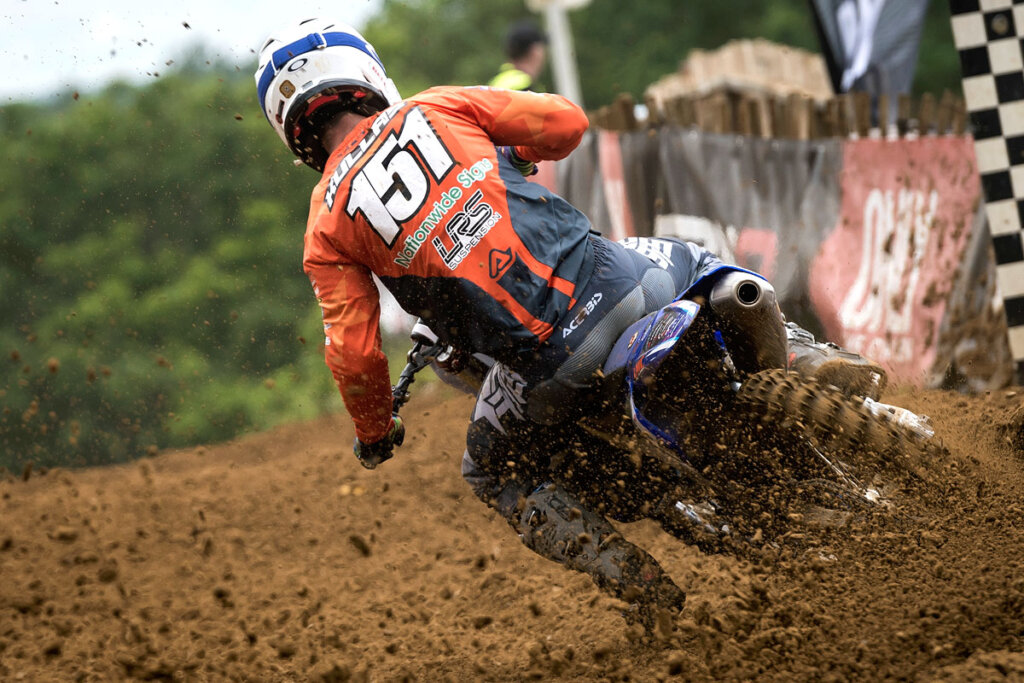 Cab Screens Crescent Yamaha rider Dan Thornhill continued his Revo ACU British MX Championship campaign this weekend at Canada Heights in Kent.
A fantastic start in race one saw Dan in 6th place on lap one, as he used the top 5 riders to pull him away from the chasing pack and he built a 10 second gap over the rider behind. Then an agonising mechanical issue on lap nine meant Dan had to retire from his best ride this year.
Race Two and another great start in the top 5, until a small mistake later in the lap pushed him back to 10th. Dan rode well all race but couldn't make up any more places and finished a strong 10th.
Two good starts and top 6 speed were positives from this week, as everything except luck improves for Dan.
Dan Thornhill – "Really frustrating day for me today! Made some more strides in the right direction but unfortunately they didn't show at the end of the day.
Comfortable 6th in race 1 before a issue out of our control which was gutting and some issues early on in race 2 but that's racing! I'm happy with the way things are heading. Big thanks to the whole team and congrats to Harri on the Overall Win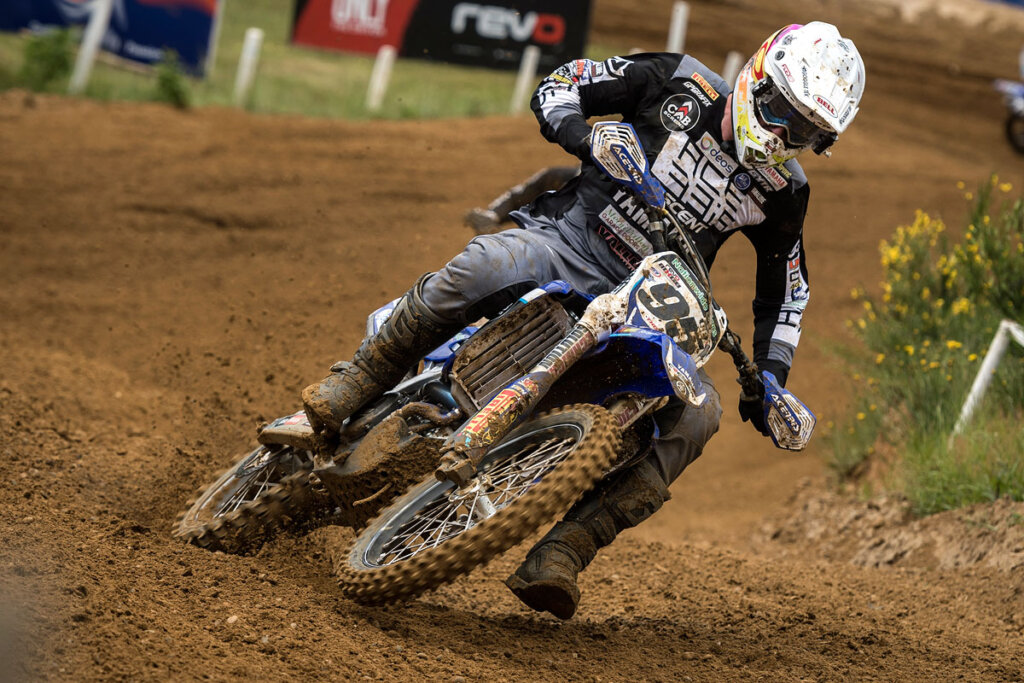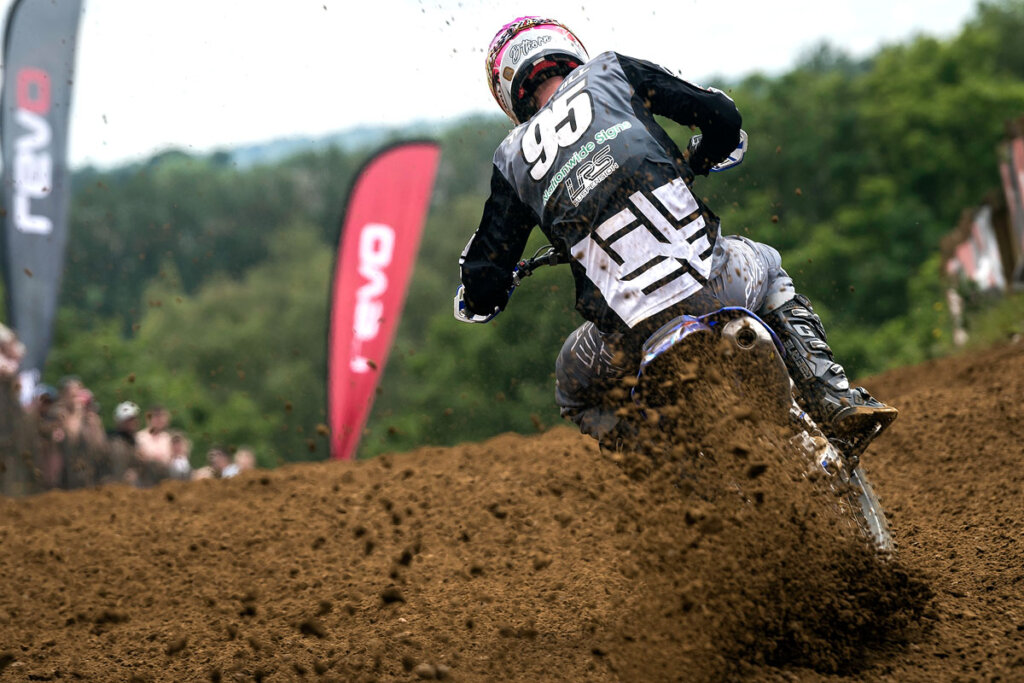 Joe was looking to build on a positive start to the season, lying 3rd in the MXY1 championship coming into round three at Canada Heights.
After qualifying in a strong 2nd place, Joe crashed in the first corner of race one and was left with a mountain to climb on the hard to pass, technical, Kent track. Another two falls meant Joe couldn't progress any higher than 12th by the finish.
Race two and a great start saw Joe take his Yamaha YZ125 to 4th place at the end of lap one, 2nd in the MXY1 class. A position he held til the end as he made amends for a challenging race one and once again proved his top 3 speed is there, just consistency is missing.
Joe Brookes – "It was a good weekend for me, qualified 2nd which I was happy with, I had a bad start in race 1 which resulted in a first turn crash and a few more silly mistakes cost me a good finish.
Race 2 was a lot better, I got off to a good start around the top 10 and managed to get some good passes on the first lap and settled for 2nd. Looking forward to the next round"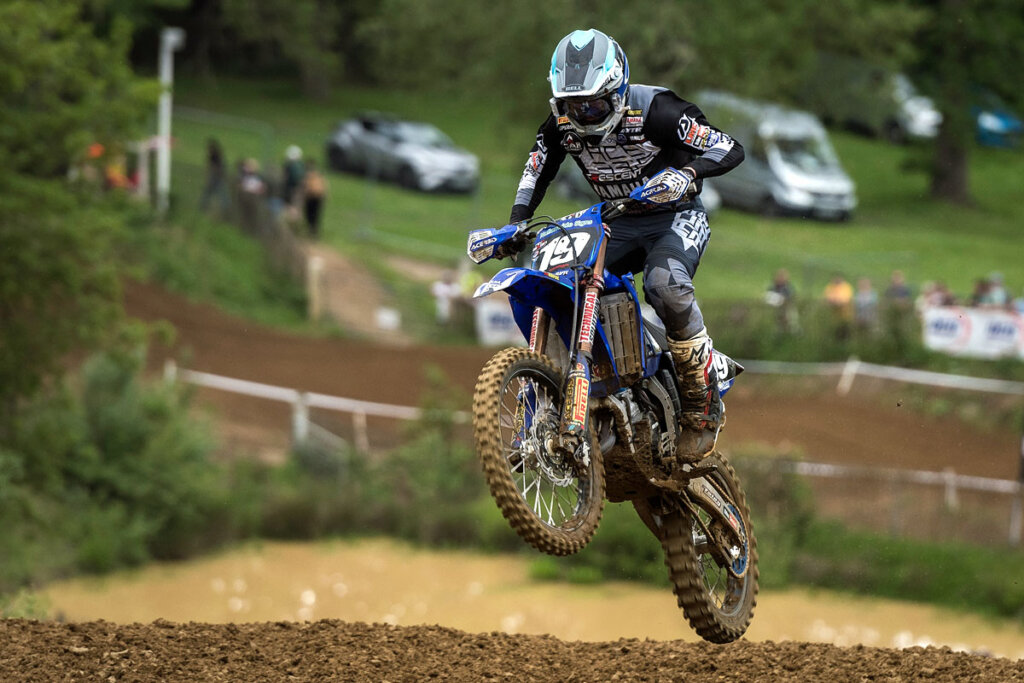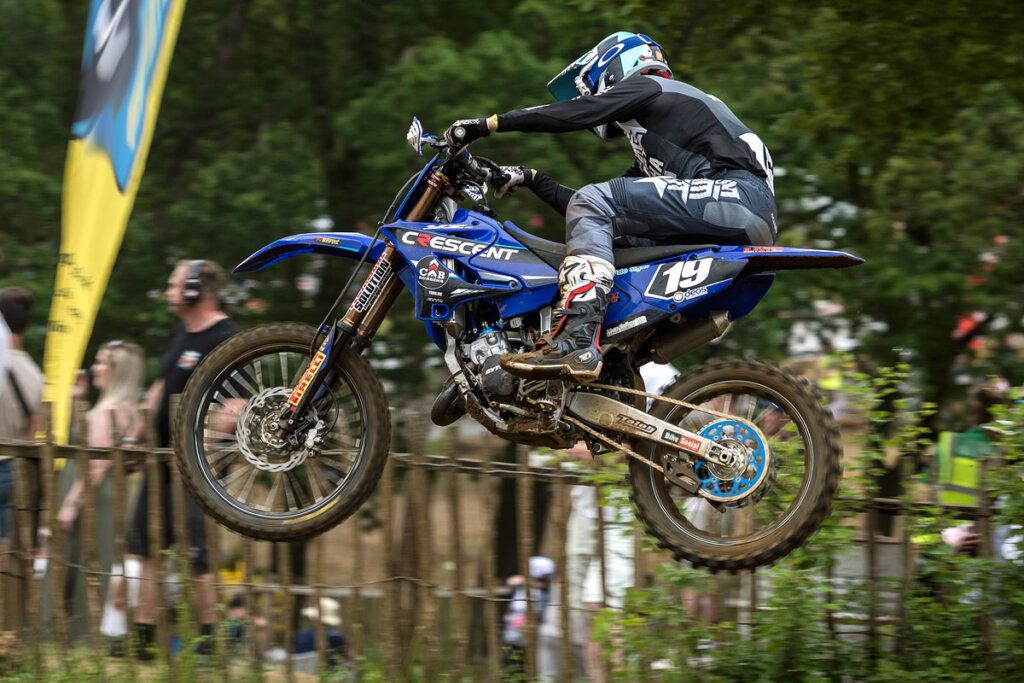 "Where do I start with this one!
I did wonder if I would ever be able to write this. After coming close a couple of times in 2019 we finally got to win a round at the Revo ACU British Motocross Championship with my Estonian boy, Harri Kullas, in what is the strongest line up for a few years now.
I can't honestly put into words what this means to me and the team, another box ticked and another big part of the dream comes true.
Feel for my boys Dan Thornhill and Joe Brookes who showed what they can do this weekend. A mechanical for Dan whilst 6th and couple of big crashes in race one for Joe, before bouncing back with a 2nd in race two gave them both an up and down weekend.
We're still a small team trying to make ends meet, but what we lack in finance we more than make up with enthusiasm and an unbelievable desire to make it happen week in week out, and for that I can't thank the whole team enough"