Cab Screens Crescent Yamaha rider Harri Kullas continued his Michelin MX Nationals Pro MX1 campaign this weekend, with round 3 at Canada Heights in Kent.
Disaster struck before a wheel was turned on Saturday morning, as Harri was sick (every 6 minutes to be precise) from 8am and at 10am paramedics recommended Harri went to hospital. Harri was given the all clear and although drained and exhausted, returned for race two and 20th place, for a valuable point.
On Sunday Harri felt better and was ready to race, though not sure of what the day was going to bring. Harri had to line up last on the gate but got a good jump and was just outside the top ten, before making some quick passes on lap one.
Harri then began picking riders off and got up to 4th place with three laps to go, which is where he finished. Awesome result.
In race 4 Harri got a great jump and was 5th on lap one, before moving past Jake Millward and edging closer to Tommy Searle in 3rd towards the end. Harri didn't get quite close enough to make a move but was only 0.5 seconds behind 3rd at the end and 6 seconds behind race winner, Bobryshev.
The two 4th place finishes on Sunday meant Harri moved into the Pro MX1 series lead. An awesome achievement considering how the weekend started!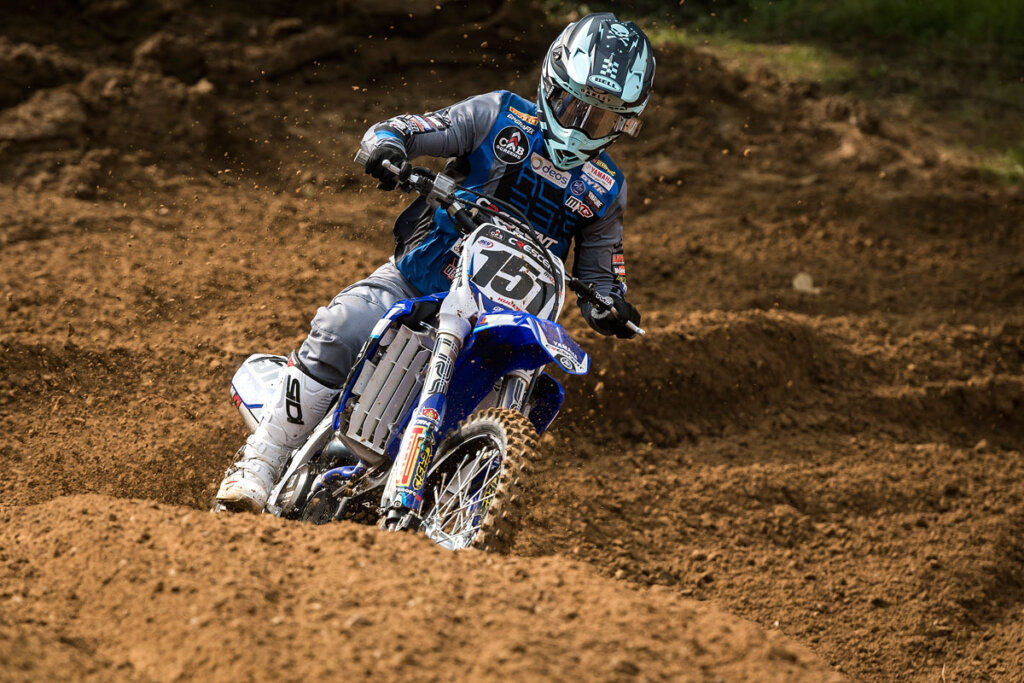 A few words from Harri...
"Weekend didn't start well. Saturday morning I was very sick for a few hours and had to visit the hospital. Very unlucky start to the weekend but I guess everyone has had bad luck this year at MX Nationals. 
Anyway, when I came back from the hospital I did join the second race just to score that 1 point. 
Obviously, my body was very weak after some kind of bacteria in my stomach and throwing everything out from my body. 
Luckily I managed to eat in the evening and had decent sleep over the night. 
I was far from 100% but it was more damage control today. Because I didn't do qualifying I had the last gate pick. The starts were decent and I took the third race of the weekend steadily to see how I gonna feel and I moved up to 4th place and end of the moto and save energy for the fourth race.
The fourth race I had an even better start and I was around 5th in the beginning and moved quickly to 4th. At the end of the race, I had very good pace as I closed to 3rd and 2nd place. Last lap fighting with Tommy for 3rd but couldn't just make the pass.
Anyway, two times 4th place gave me the championship lead back, so I am happy after all that happened on Saturday!
I need to say big thanks to my amazing girlfriend, Lisett, who helped me out and stayed with me in the hospital! She is just an angel!
As well as everyone at Cab Screens crew who supported me, Lee, Steve, Simon, Ryan and Ian!
Thank you."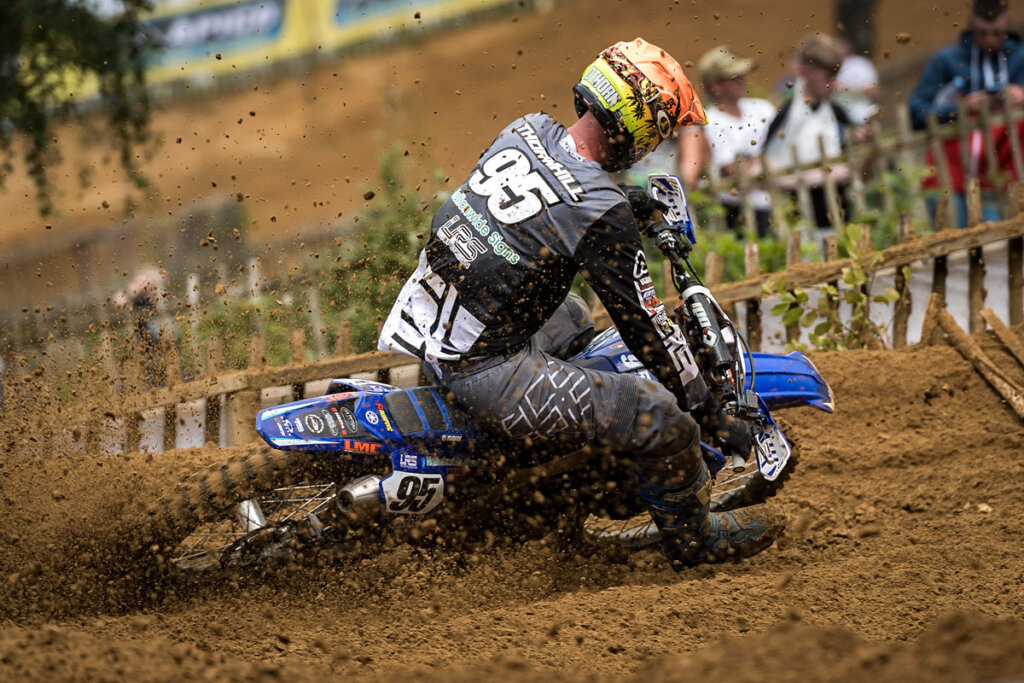 7th overall in a solid weekend for Thornhill …..
Cab Screens Crescent Yamaha rider Dan Thornhill continued his Michelin MX Nationals Pro MX1 campaign this weekend, with round 3 at Canada Heights in Kent.
In race one Dan started well in 7th place before moving past James Dunn late in the race and then agonisingly losing a place to Liam Knight on the last lap, to finish 7th.
Race two and not such a good start, saw Dan in 10th place before moving to 9th on lap five. He got close to Liam Knight in 8th at the end but not close enough to attempt a pass.
In the third race, Dan got a good jump but then made a mistake early on, pushing him to 13th. Dan moved up a few places and kept pushing, for 11th at the end.
Dan saved his best race till last as he quickly moved into 7th place and kept fast and consistent for the entire race, giving himself a ten-second cushion on the gnarly race track.
A consistent and strong weekend meant another awesome result for Dan. ]
Dan Thornhill "A pretty positive weekend for me with 7th overall. 3 out of 4 races were strong. I'm really happy with my riding in the areas we've been working on lately and things are slowly moving in the right direction. Excited to keep building and reduce the little mistakes.
As always massive thanks to the whole Cab Screens Crescent Yamaha crew for all they do"