Cab Screens Crescent Yamaha rider Harri Kullas continued his Revo ACU British MX Championship campaign this weekend, with round five at Blaxhall, Suffolk.
Harri qualified well in 6th place and then took a great jump off the gate in race one to lead. Adam Sterry was close early on but Harri was lapping 2 or 3 seconds faster than anyone and pulled a comfortable lead to emphatically win by 20 seconds, from the Husqvarna of Josh Gilbert, with Tommy Searle in 3rd place.
Race two and another storming holeshot for Harri on his Yamaha YZ450F from Shaun Simpson who pushed hard to move past Harri early on, but Harri edged away and built a gap before Simpson again pushed and got close. Then on lap ten Harri slipped off on a right hand turn, allowing Simpson and Bobryshev through.
The heavens opened for the last third of the race and Harri initially pushed but then backed off, knowing third in the race would give him the overall win.
A few words from Harri...
1st Overall MX1 Class
"Day started with 6th in qualifying, not ideal but good enough to have good gate pick. Holeshotted both races!
First race led start to finish with safe race and quite big lead.
Second race led around half distance when I made a silly mistake and crashed, dropping to 3rd. Tried to push back for 2nd but made a few mistakes and thought I'll take 3rd for 1st overall. 
Good points again and to get win is always nice. 2 rounds to go so we need to focus and keep going until last race strong"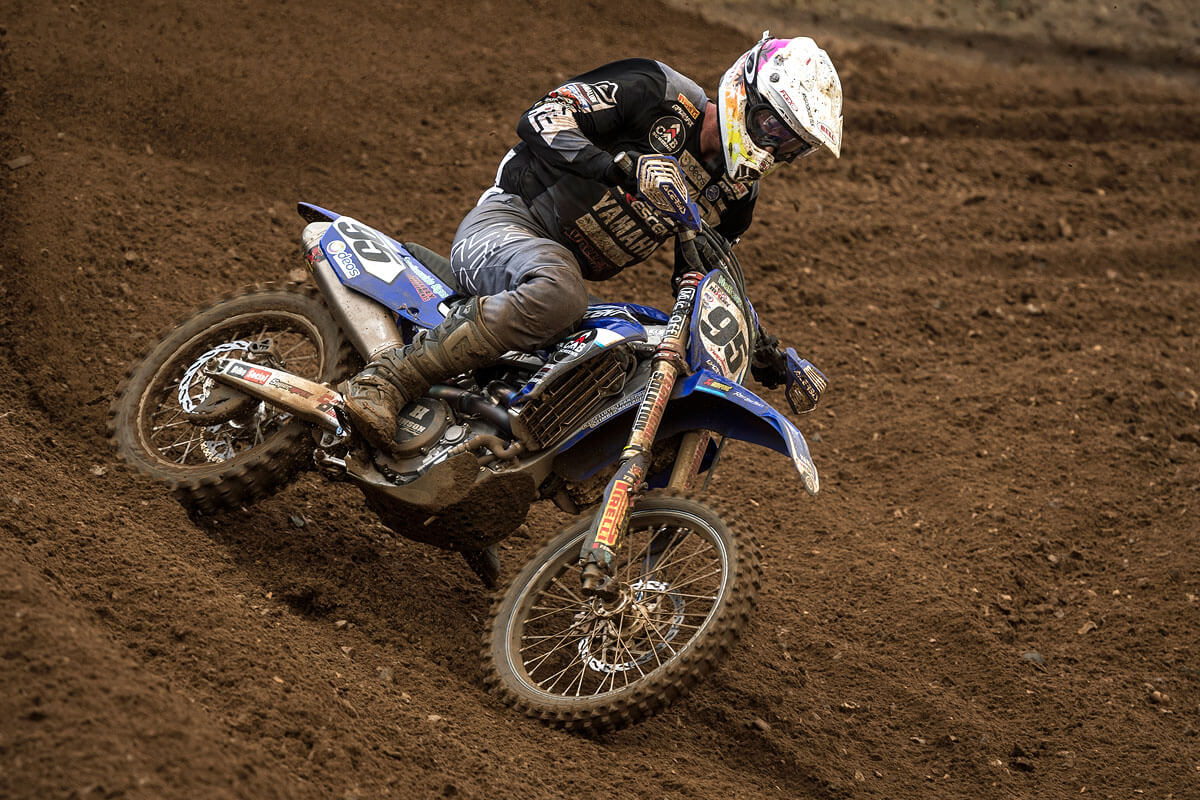 7th overall in a solid weekend for Thornhill …..
Cab Screens Crescent Yamaha rider Dan Thornhill continued his Revo ACU British MX Championship campaign this weekend at Blaxhall in Suffolk.
After qualifying in 15th Dan gated just inside the top 20 and worked his way methodically through the field to take 13th place towards the end of the race.
Race two and not the best start for Dan again, in around 15th place. But when the track gets rough, Dan excels and he pushed hard all race, picking off riders and breaking into the top 10 to finish 9th in the race and 2nd overall in the Expert Cup.
9th Overall MX1 Class
"Steady day for me today. Came into the race fighting a little knee injury to my MCL after a small fall last weekend in the second race at The Bridgestone masters. 
Rode Qualifying very stiff today and not a great feeling. Two poor starts did not help the races at all today! 
Race one I had no feeling with the track and had no speed. Finally found a flow and came strong in the second part of the race for a 13th
Race 2 I was able to get around some guys quicker and move forward to end up 9th. Happy with my riding in the second race and happy I was able to get through the day without too much issue on my knee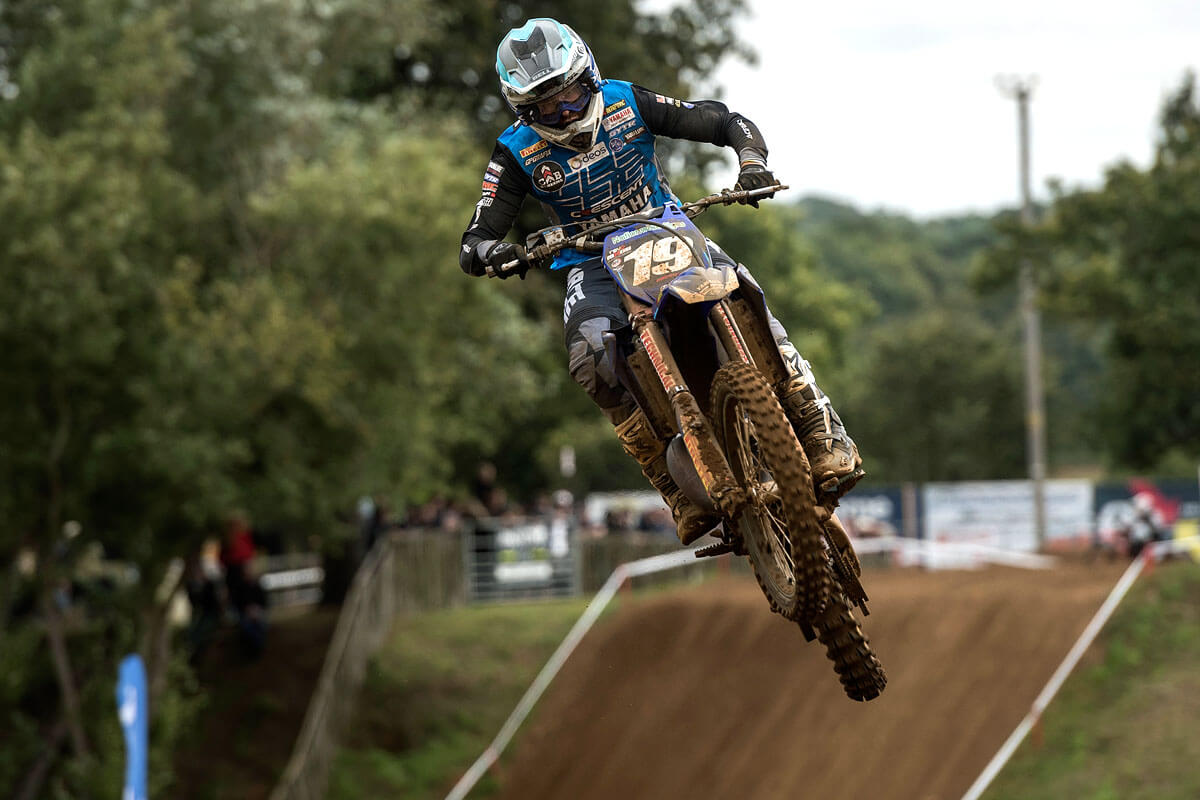 Brookes takes the win on his comeback!
Joe Brookes came back from injury at Blaxhall in Suffolk after 6 weeks off the bike and was ready to take on the MXY1 British Championship, after missing the previous two rounds.
Joe qualified in 3rd place and was also 3rd off the start in race one, as the leading 125cc duo of Bailey Johnson and James Barker edged away, leaving Joe in a comfortable 3rd place at the finish. A great return from injury.
In race two, Joe's comeback nerves had settled and after laying around 4th early on in MXY1, he edged his way to the front and was leading by mid-race. Joe put his head down and rode smart to win by 13 seconds for a brilliant overall win in MXY1. 
"It was a really good weekend for me, finally stringing two solid rides together.
I'm feeling more comfortable that ever on my Yamaha YZ125 and I can't wait for the next couple of rounds to get some more solid results"