The FHO Racing BMW team have unveiled their striking new livery today ahead of making their much-anticipated debut with the all-new BMW M 1000 RR at the Bennetts British Superbike Championship official test at Silverstone (April 28/29).
The new stunning turquoise blue and black colour scheme will debut on track today with the team's line-up of Peter Hickman (GB) and Xavi Forés (SPA) in Bennetts BSB, and Alex Olsen (GB) in the Pirelli National Superstock class. A subsidiary Superbike team in association with Roadhouse Macau will field Brian McCormack (IRL).  
The team based in Louth, Lincolnshire makes use of the BMW Motorrad Motorsport program which facilitates access to factory level material and engineering support.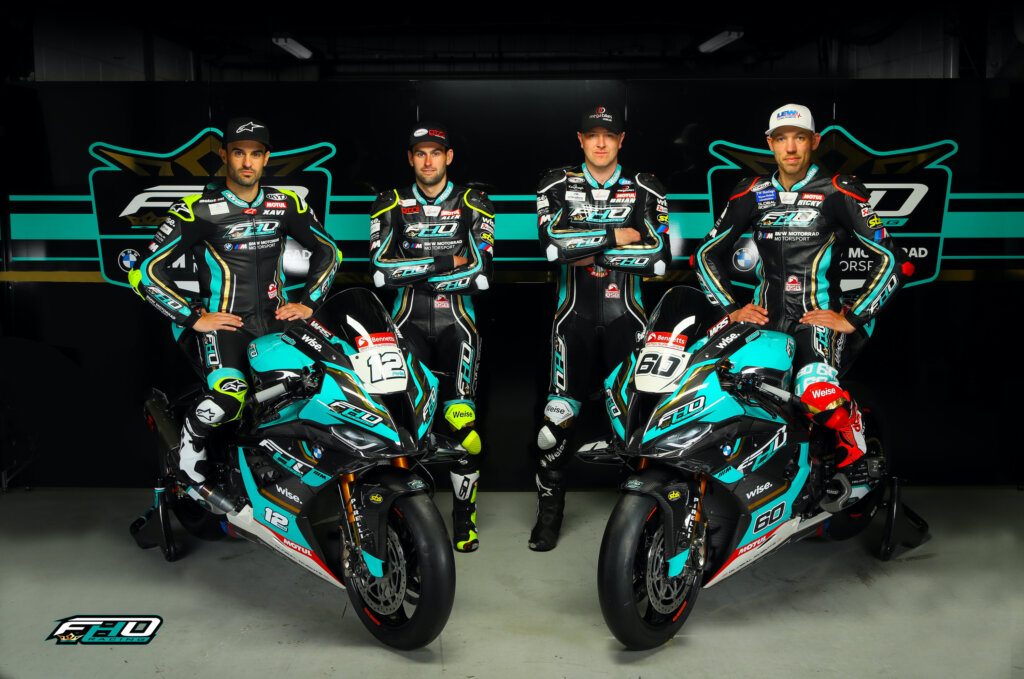 FHO Racing is spearheaded by Macau businesswoman Faye Ho who declared her excitement and anticipation of the challenge ahead: "I really wanted the team to look stand out and it is incredible now to see that dream now become a reality. The pandemic has given us extra time to prepare; from having an idea two years ago about setting up a team and starting talks last year, to where we are now and it has been very rewarding and accomplishing. The operations and technical staff under the direction of Darren Jones have worked so hard over the winter to establish our engineering base and prepare the motorcycles. Whilst the creative skills and energy of Tommy Hill have ensured we will have one of the strongest team identities in the paddock.  
"Of course the real talking will be done on the track, I am realistic of our chances this season considering the depth of competition but I have to have strong ambitions and I would be delighted with podium level race results and if that translates to graduating to the Showdown phase of the championship I would be over the moon." 
Peter Hickman: "I'm really excited for the new season with FHO Racing BMW – it's a stunning looking machine! It's all new, even though a lot of the team crew are the same. Faye has so much passion for the project and now it's great to be here for the first test with a new bike and a lot of excitement in the team. This will be the first time I've ridden the M 1000 RR, so it's more like a shakedown, and we'll be working on getting the team gelled and working on finding a good set up.
"Our target for the season has to be podiums and wins. I've previously made the Showdown three years in a row and had race victories, and I want to achieve more! Top three would be a great result and winning the title is of course the ultimate goal. Together with Xavi as my main reference for the season, I'll give it my best to be at the front when the season starts."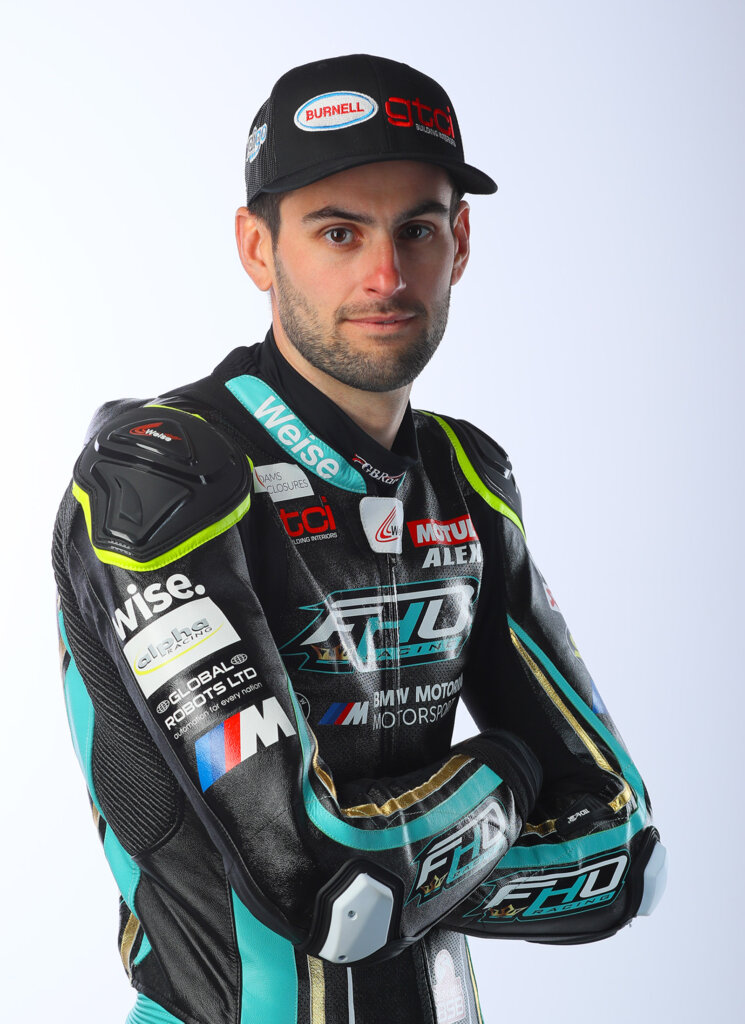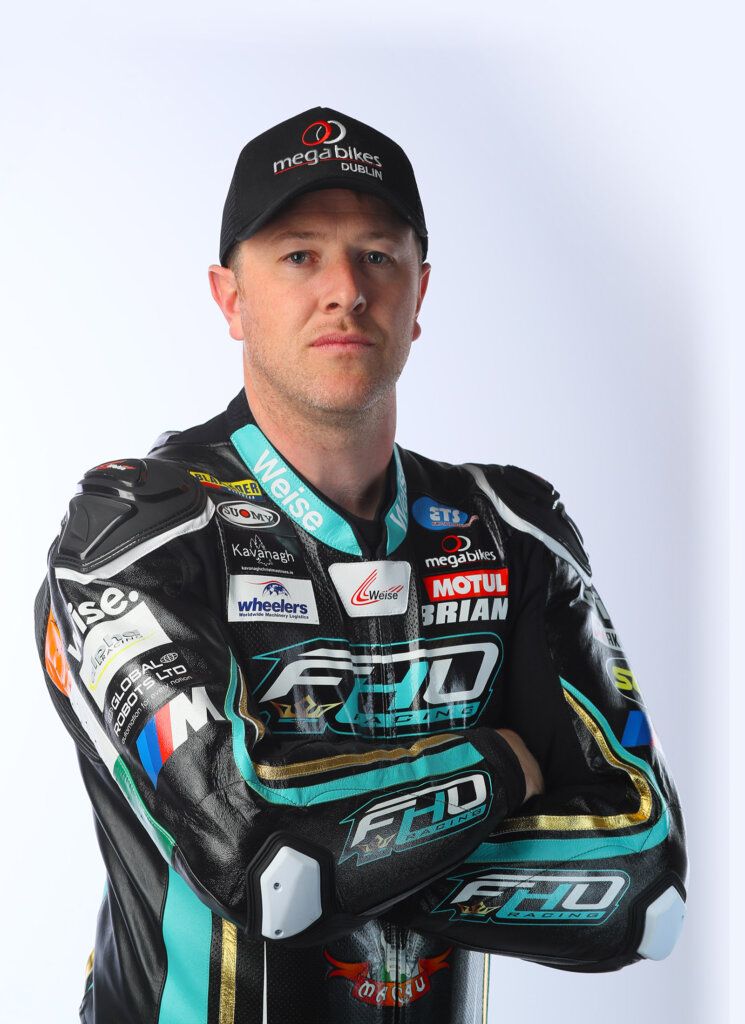 Xavi Forés: "The waiting is nearly over and I'm really looking forward to start testing with FHO Racing BMW. Peter and I started work last year in Portimao with the S 1000 RR, and I really felt comfortable straight away, it was like a family. It's great to have Faye at the top, she's really motivated to make the team professional with the best possible preparation, which is exactly the project I was looking for.
"I've had experience with the new 'M' already, working with the BMW endurance team to gather as much data as possible, with modifications like the winglets making a really big difference for us. I know it will make a great British Superbike and it looks beautiful in its new colours too. 
"The Silverstone test will be like going back to school! We have to refresh everything, develop the set-up, see how we all work together. I just want to build a good bike with the team, that I hope will let us fight for podiums and wins. My job is to do my best and to be competitive to repay the trust Faye has in me."
Alex Olsen: "I'm feeling really good and pumped for the season as the new bike looks fantastic. It feels like I've been off a bike for a long time and tomorrow will be the first time I ride the M 1000 RR, so we have a busy test schedule ahead. Working with Faye has been a breath of fresh air; at FHO Racing BMW there is a real buzz for 2021. 
"The Superstock Championship is always a tough field, and it's full of potential winners. If you have one bad race you can easily end up in the midfield or lower, so there's a lot of pressure on every rider to be at the sharp end. I'm just really looking forward to getting stuck into racing again."
Brian McCormack: "The livery is stunning! I can't wait to get out on my Roadhouse Macau Superbike by FHO Racing BMW for the first time at Silverstone and put in some miles with the new bike in all of its glory."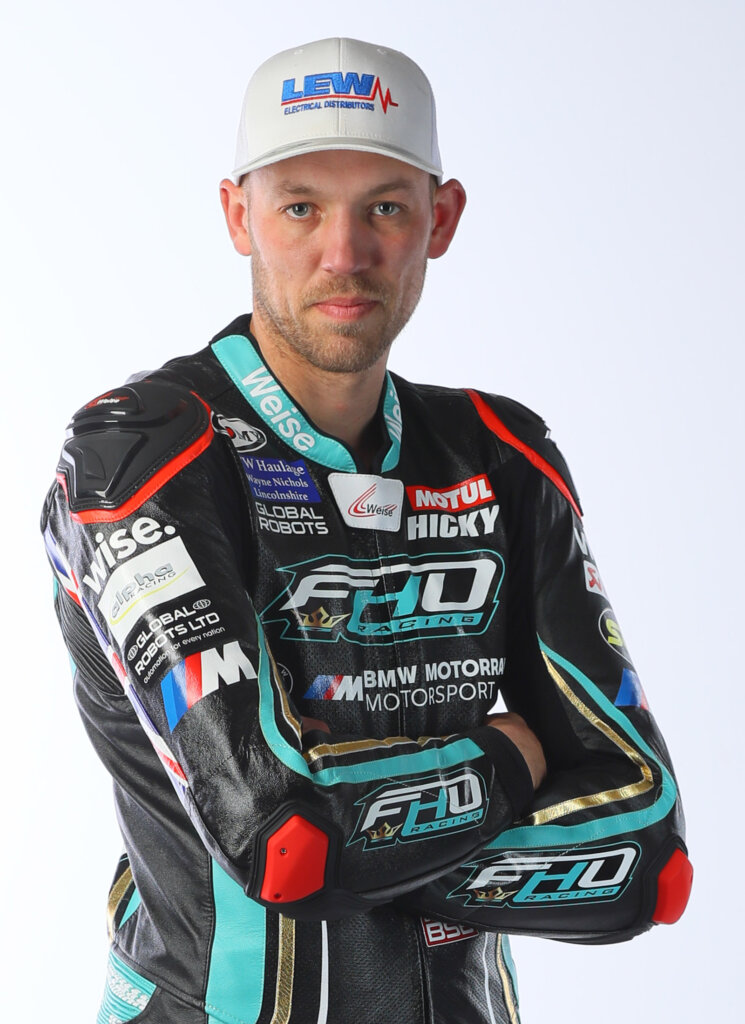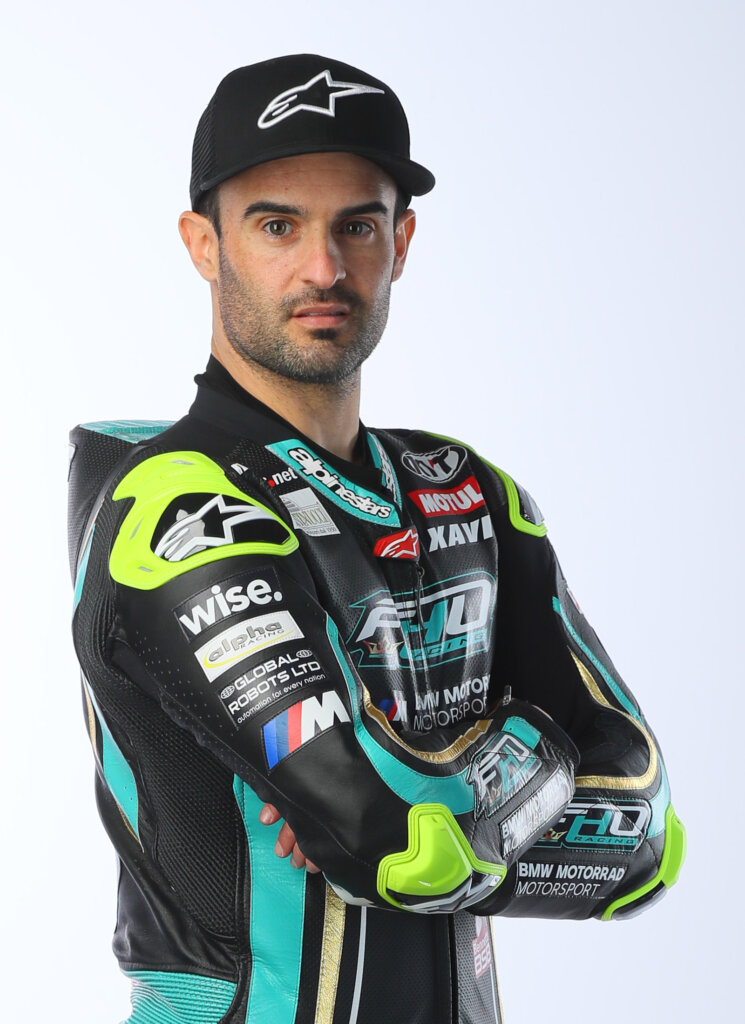 Samco Sport is proud and excited to support FHO BMW Racing for the 2021 Bennetts British Superbike Championship. We wish the team all the best this season and we cant wait to see this incredible livery out on track. 
Report and images provided by FHO BMW Racing.