#TeamSamco Gymkhana driver Dmitrij Sribnyj has been on fire this season, taking the top step at every event.
His latest visit to Northern Ireland also ended in success and earned him a Golden Ticket to the Gymkhana Grid Finals.
Dmitrij Sribnyj – His own words
For the first time I had an opportunity to visit Northern Ireland, it was nice trip overall. Had some time to walk around Belfast and meet new people. I am very thank full to everyone involved who makes this things possible!
The mission was to enter Gymkhana Grid media project organized by Monster Energy and GTINI team with the jackpot being a Golden Ticket for the Gymkhana Grid Finals 2022, yet the location to be confirmed.
Due to Covid situation, 2021 had to be skipped, but with all hopes the pandemic should be brought down to it knees in years time as it is everyone wish to return to normal life.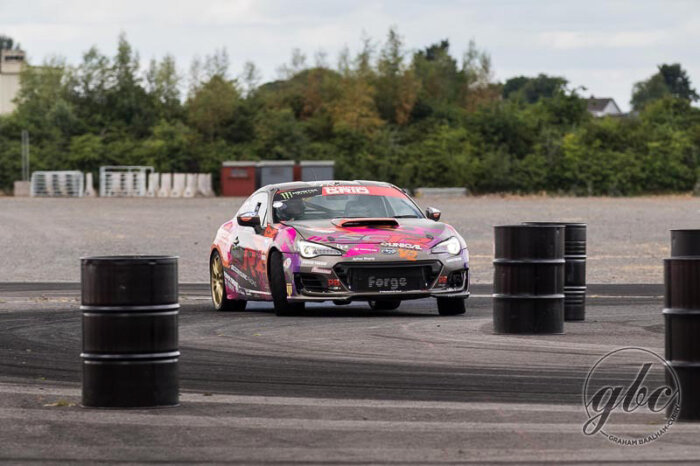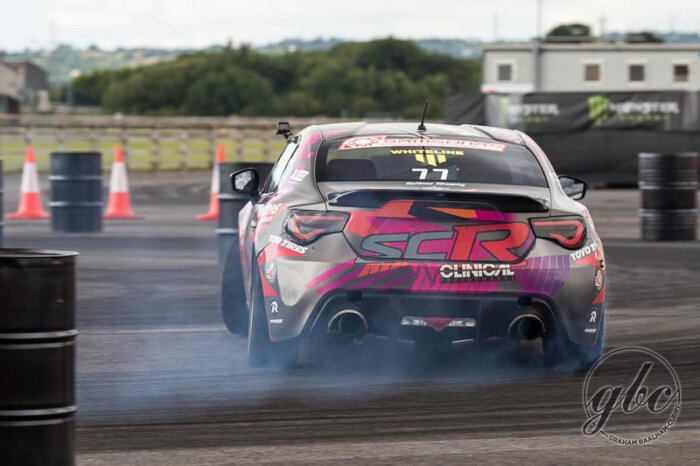 Event was not open to public due to Covid, but a lot of media and press presented through the weekend with Monster Energy team organizing and running the show on the high level. 
SCR BRZ was set and ready on Saturday morning to hit the track. It was very different this time, due to the layout looked more like Rally stage mixed with technical Gymkhana sections and only one car to go at any time with average time from start to finish over 1 min 30 sec, meaning that the precise consistence have to be through out during the run.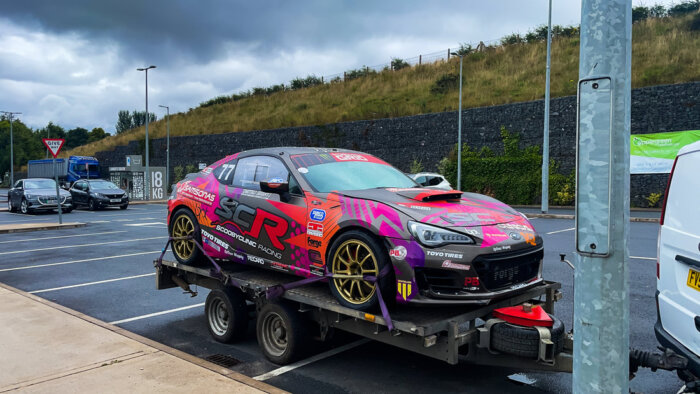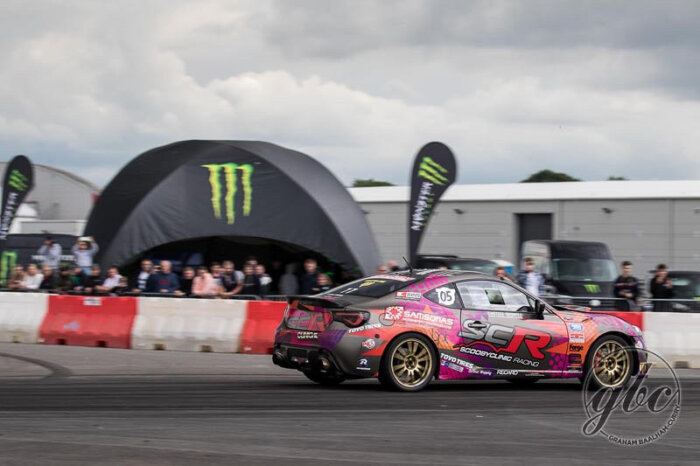 Starting with fast straight reaching 88mph, then  speedy through the twisty corners and entering the main action track with 360 spins around tractor tyres following U turn and hitting the wrecking ball with rear quarter before the final element of expanding washing machine section finishing off with fly finish on 3rd gear.
​Everything was extremely cool and I really enjoyed the way track was designed, plus good location of the event. Only thing was disappointed is the fact, that many drivers have dropped out, despite the entry list was promising. I ended up fighting myself and RWD class cars for the fastest time overall and the highest speed on the straight section at the start, sort of supercharged award, so with this in mind, I concentrated on the positive and had a great time both days with Scoobyclinic Subaru performed extremely well!