Cab Screens Crescent Yamaha rider Harri Kullas continued his Revo ACU British MX Championship campaign this weekend at Lyng, Norfolk. 
After qualifying in 9thplace in a field that included 4 time world champion, Jeffery Herlings, Harri didn't get the best start in race one and was just outside the top 10. As the track got rougher, Harri made moves up the leaderboardto6thplacebymid-race and looked to close down the Honda of Tommy Searle, but fell just short and finished a strong 6thplace. 
Race twoand Harri's start woes continued as he was buried in around 25th, before ending lap one 18thand scything through the pack into the top 10 after 3 laps. Harri made some more passes to lie 7that the end, as he closed down Adam Sterry, but wasn't quite close enough to pass.  
Harri Kullas "Second round I have mixed feelings. Result wise definitely not happy but again riding was better and going in the right direction. I think bad starts cost me better results as the level is high at the moment.
First race I started around 10th and slowly worked my way to 6th and catching top 5, but ran out of time
Second race had even worse start in around 25th. I made a very good 3-4 laps into top 10, finishing seventh
I'm happy with progress. Just need better starts to end up higher next time"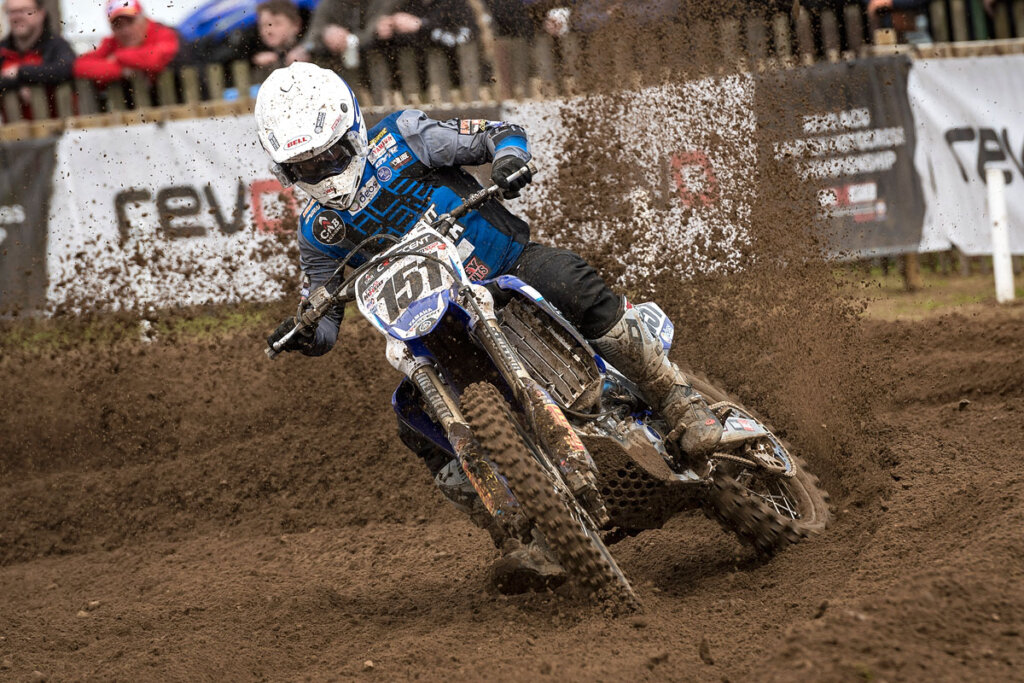 Cab Screens Crescent Yamaha rider Dan Thornhill continued his Revo ACU British MX Championship campaign this weekend at Lyng,Norfolk. 
Dan qualified 19thbut always saves his best for racing, and he start just inside the top 15. Dan is rider that excels on rough tracks and the Lyng circuit was getting tougher by the lap and Dan moved up to a very good 11thplace by the end.
Race two and a better start for Dan as he was 11th on lap one. Dan was enjoying the rough conditions and fought hard all race to finish an eventual 10th place in the race. 
Dan now leads the Expert Cup which runs in conjunction with the MX1 series, with another 2ndplace. 
Dan Thornhill "After some issues in qualifying, I struggled to get a lap down until midway through the session when the track had deteriorated. I'm happy with two consistent races again though. I'm enjoying my riding and the steady progress each week in this years stacked MX1 class As always, thank you to everyone who makes it possible for me"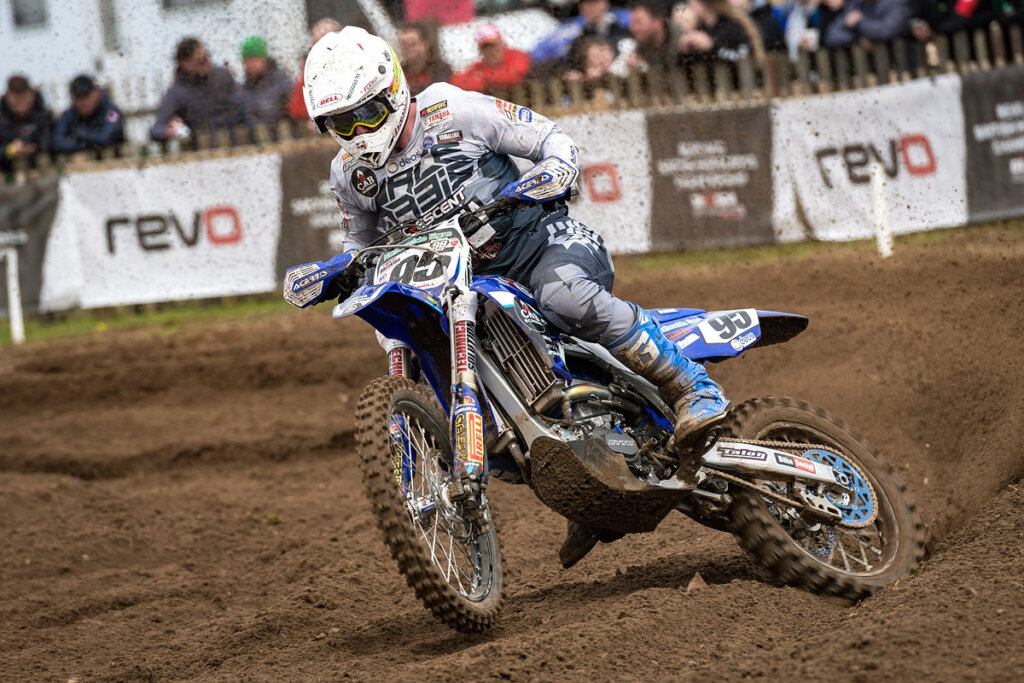 Joe was looking to build on a positive round one and did just that as he qualified in pole position in the MXY1 class. 
Full of confidence for race one and Joe's GYTR kitted Yamaha YZ125 flew off the line in the combined 125/250 class. Joe was leading 125 and 5thin the race on lap one and he built on his position moving up two places to finish 3rdin the race and by doing so, won the MXY1 class by a comfortable margin. A great ride. 
Race two was a tough one for Joe, as an uncharacteristic poor start saw him outside the top 10, but still 3rd in the 125 class. However, as he closed on series leader, Ollie Colmer, Joe crashed and had to retire from the race after taking a heavy body blow, but was still classed as 19th for valuable points. 
Joe Brookes "It was an up and down weekend for me. Started the day off well with first in qualifying and feeling really confident on the bike. Had a really good first race, winning MXY1 and battling with the top 250's. Race two was a struggle as I started around 10th and had to battle through the pack, resulting in a crash, meaning I was unable to finish. I am really looking forward to the next round where I'm hoping for more solid results "