After a stunning effort in qualifying, Gordon Shedden claimed his first pole position of the season, but it was to be short lived as during scrutineering his rear wing was judged to be one degree out from the tolerance and so he had to start the first race in P28! Dan Rowbottom put in a sterling effort late on in the session to claim 11th place and later to inherit 10th once Flash has been disqualified.
Race one started well for Rowbottom, instantly making places up the grid, unfortunately he tried to go round the outside of a pack of cars who then ran him wide and pushed him down the order to eventually finish in 13th place. Flash started at the back of the pack but after lap one had already claimed 3 places and by the end of the race had hauled himself through the pack to claim the final points paying position of 15th.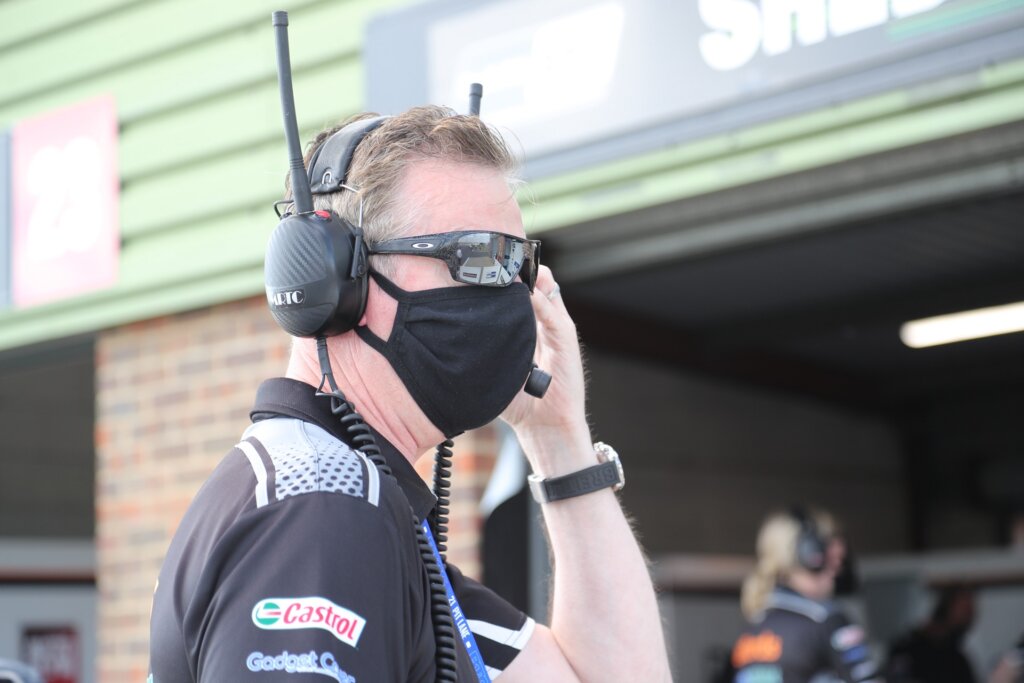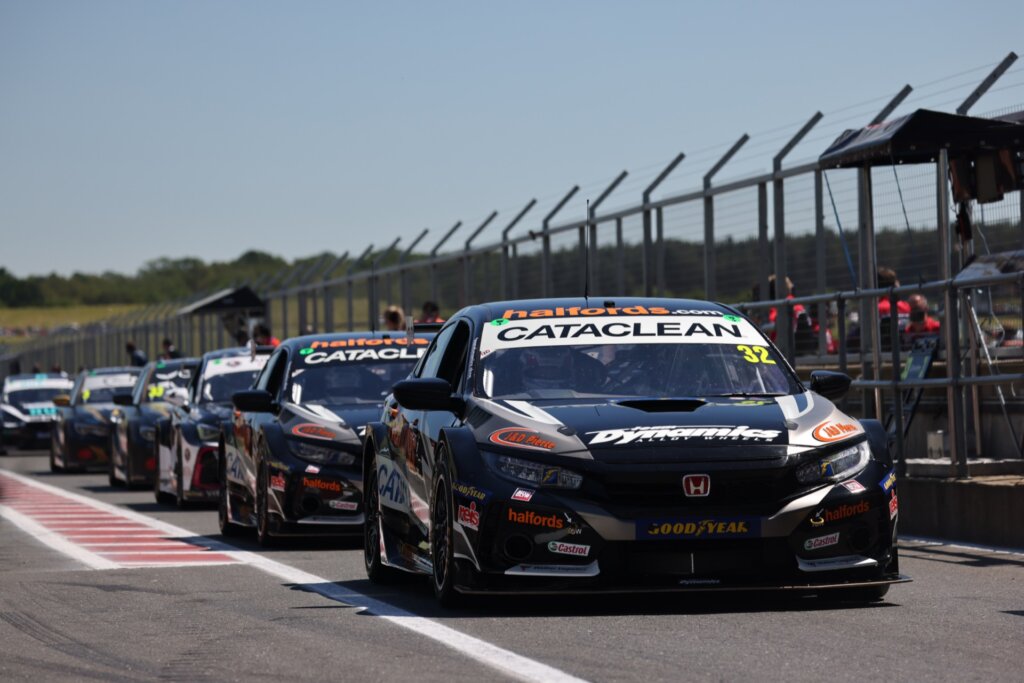 A disappointing race 2 ended up with a hard-fought 11th position for Gordon and 15th for Rowbo in the searing heat.
A great drive by Flash in Race 3 saw him finish in P3 and on the podium for the first time this year, at times challenging hard for second place. Dan also made great strides to end the day in P10.
Gordon Shedden – Driver for Halfords Racing with Cataclean– "That was a frustrating day after qualifying on pole. It's always difficult to make your way through traffic here, but I gave it may all and managed to grab a podium out of Race 3. I was thinking of challenging for 2nd position but preferred to get the points in the bank, which has now helped me break into the top 10 in the drivers' Championship. The car felt strong all weekend so I'm really looking forward to Brands Hatch now in 2 weeks' time where we generally run well".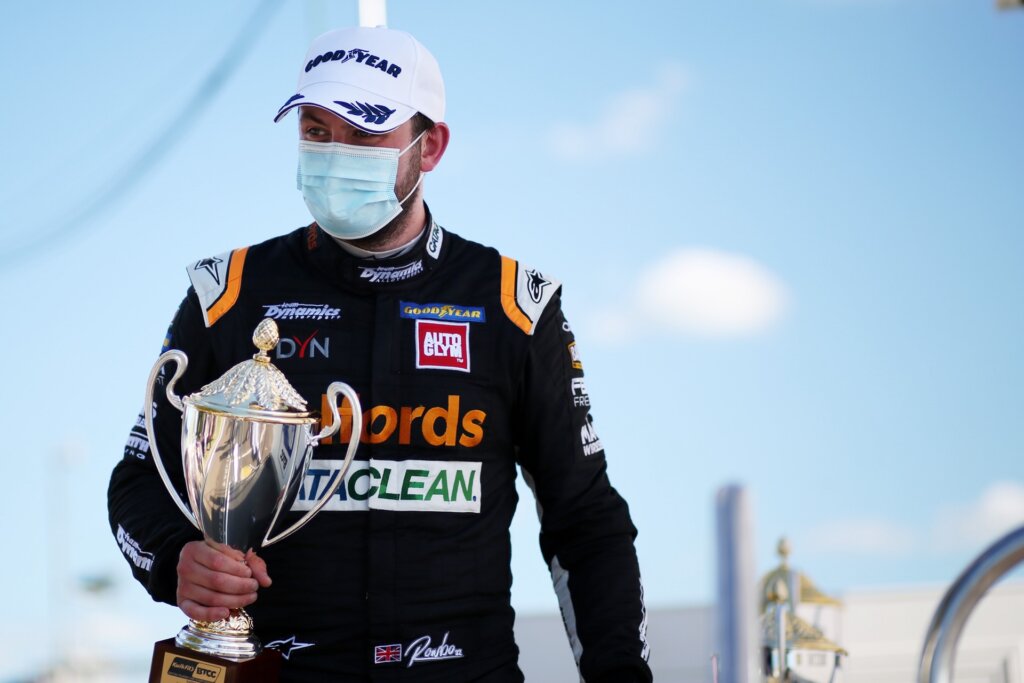 Dan Rowbottom – Driver for Halfords Racing with Cataclean – "A tricky weekend for me, the car felt great, but I just couldn't get the results we deserved. Around here once you get stuck in the train, it is very difficult to make any moves. Race 1 you could see as soon as I got pushed out wide it opened the door for everyone else to come through. But I managed to gain some much-needed points over the weekend and come away leading the Jack Sears Trophy, so overall I'm happy with the weekend".